After the UK signaled it would reverse course on letting Huawei take part in the country's telecoms networks, now potentially banning it entirely, the Chinese government has made a threat of its own.
The Times reports that China's ambassador to the UK, Liu Xiaoming, suggested to government officials that banning Huawei would undermine Chinese infrastructure projects. Those include plans to build nuclear power plants and the HS2 high-speed rail network. Officials called the comments "sabre-rattling."
The fight over the UK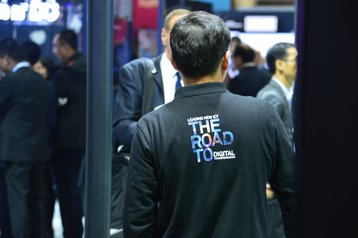 We asked Huawei's UK government and public affairs head, Victor Zhang, what the company thought of Chinese government threats to the UK government concerning its Huawei decision.
"We are an independent company from any government, which includes the Chinese government, we are purely a commercial organization," Zhang told DCD in a briefing today.
"The company always promotes the open market and free trade policy, which UK has a strong reputation on. We continue to believe that UK will definitely continue their open market and its free trade policy, especially the post-Brexit and the post Covid-19 to attract the foreign investment and to make sure the UK can be the leading position in the global for the next decade."
He added that "the trade dispute and trade war - that's definitely not what we want. We want the global cooperation. That definitely will be beneficial for the companies, for the consumers, and it's good for the economic recovery."
While it is not clear what the UK will ultimately decide, over in the US, the possibility of cooperation seems increasingly unlikely. After levying sanctions against Huawei in 2019, this year saw new restrictions on semiconductor manufacturers from working with the Chinese telco. Thought to be among those affected is TSMC, the company's largest chip supplier.
"It is too early to draw [a] conclusion about the impact," Zhang said. "This decision will definitely damage the global supply chain of the semiconductor industry which lots of industries rely on."
For now, Huawei is evaluating its suppliers and partners to assess the damage of the ban, Zhang said. After being added to the Entity List, the company told customers including UK telcos "we comply with the rules, but we survived and we continue to work with our customers."
Zhang was previously CEO of Huawei UK, before heading up Brussels relations. He returned to the UK as company VP and spearheads the Huawei's efforts to fight off government restrictions - with a team that includes an internal operation and five public relations firms.
In the media briefing he struck a more conciliatory tone than founder Ren Zhengfei, who told staff that Huawei has "entered into a state of war."