Cisco has announced the end-of-life date for its HyperFlex Data Platform and is recommending its customers migrate to the Nutanix hyperconverged software.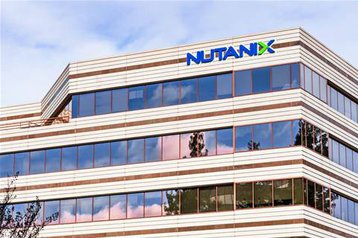 The last day to order any products related to the system is September 11, 2024, and renewing any existing subscriptions must be done by February 28, 2029.
This decision has been motivated by the Cisco-Nutanix partnership that occurred in August.
Hyperconverged Infrastructure (HCI) combines hypervisor, compute, networking, and storage technology in a single system. The industry-leading HCI offerings include Nutanix, VMware, and HPE, with Cisco's HyperFlex trailing behind thus leaving it redundant when the company partnered up with Nutanix. Nutanix was previously in talks to be acquired by HPE.
Now, Nutanix's hyperconverged software can run on Cisco Unified Computing System (UCS) hardware - both the M5 and M6 generations. Alternatively, customers can repurpose the Cisco HyperFlex hardware as a standard Cisco UCS server.
"Cisco made the decision to discontinue its Cisco HyperFlex HCI product family, based on evolving customer needs and market dynamics. This decision has been timed to best support our customers, partners, and employees," Cisco said in a statement.
"Cisco remains committed to simplifying hybrid multicloud operations and is providing a path for customers with the recently announced partnership with Nutanix to deliver the industry's most complete, best-in-class HCI solution. Cisco will support existing Cisco HyperFlex customers over the next five years and will offer platform migration support and services with our solution partners in the channel."
The partnership between the two companies includes other new offerings. The two are offering a package dubbed the Cisco Compute Hyperconverged with Nutanix, which combines the Cisco SaaS compute and networking gear with Nutanix's Cloud Platform.
The Nutanix Cloud Platform's built-in hypervisor, AVH, and Nutanix Flow Network Security are now integrated with Cisco's Application Centric Infrastructure and Virtual Machine Manager.
So far this year, Cisco has kicked off the process of acquiring two other companies. In June, Cisco announced it was planning to acquire network monitoring startup Accedian, expected to be completed by Q1 2024.
Just a couple of months later, the company announced plans to acquire cloud-native mobile core developer Working Group Two for $150 million.