Cologix is adding a new data hall to its data center in Minneapolis, Minnesota.
The company this week announced expanded capacity to its existing footprint in Minneapolis, Minnesota, with the new MIN5 data center, now available for pre-leasing.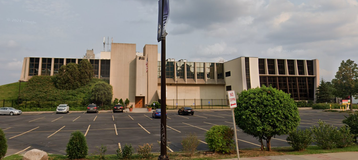 Located in the 511 Building carrier hotel – aka the Minnesota Technology Center – MIN5 will offer 10,000 square feet (929 sqm) and 1.5MW. It is set to open in Q3.
"MIN5 gives us additional capacity to meet strong demand for direct connectivity options and colocation in this market," said Cologix CRO Chris Heinrich.
"Latency matters to our customers. As the only colocation provider in the Minneapolis region that offers direct access to 300+ network and cloud service providers, including cloud onramps to Amazon Web Services Direct Connect, Microsoft Azure ExpressRoute, and Google Cloud Interconnect, many of our customers are surprised when they realize they can deploy in almost any cloud environment right at our downtown facility without having to go further away and to more expensive metropolitan areas."
Cologix operates four other data halls – known as MIN1-4 – in the 511 Building totaling around 45,000 sq ft (41,80 sqm). MIN1 opened in 2012, MIN2 in 2014, MIN3 in 2015, and MIN4 in 2020. Cologix bought vXchnge's data center in the building in 2020.
The three-story, 273,000 sq ft 511 Building was built in 1982 and renovated in 2003. DataBank is also a tenant of the facility, offering just under 1MW across 8,170 sq ft (759 sqm) of space it took over from zColo.