Cyxtera Technologies has announced a merger with a special-purpose acquisition company (SPAC).
The deal, first reported by the WSJ, sees Cyxtera merge with Starboard Value Acquisition Corp in a $3.4 billion merger.
Cyxtera's existing owners, including private equity funds BC Partners and Medina Capital, are rolling 100 percent of current equity stakes into the combined company.
"By merging with SVAC, we are able to accelerate our plans to drive high-margin growth by increasing utilization of our existing assets, developing innovative product offerings, and expanding our global footprint," said Nelson Fonseca, CEO of Cyxtera. "Our management team's experience in successfully building and operating a publicly traded data center company with a significant presence in international markets ensures that the additional capital will be efficiently allocated to effectively build on our world-class platform, accelerate growth, and create long-term shareholder value."
For breaking data center news, subscribe to DCD's newsletter
SPACs moving into data center territory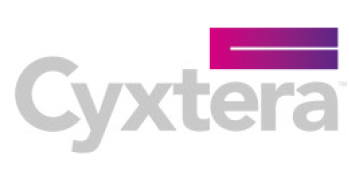 SPACs are 'blank check' shell companies that list on a stock exchange and then acquire or merge with an operating private company. This route to the stock market is often quicker and involves fewer steps than a traditional IPO.
The Starboard SPAC, founded by the Starboard Value hedge fund, IPO'd in September and raised $360 million. It was created with the intention of merging with a company in one of the technology, healthcare, consumer, industrial, hospitality, or entertainment sectors.
"Cyxtera is at an exciting inflection point, poised for significantly improved growth and profitability in an industry with powerful secular tailwinds," said Jeff Smith, Chair of SVAC and CEO of Starboard. "Cyxtera is exactly the kind of opportunity we were targeting when we created SVAC. We look forward to partnering with the Cyxtera and BC Partners teams to grow the Company and create value for our shareholders, employees, customers, and partners."
After the deal is completed, the combined company will operate as Cyxtera and its current owners will retain approximately 58 percent ownership of the combined company. The deal is expected to close in mid-2021, and the name of Starboard Value Acquisition Corp. will be changed to Cyxtera Technologies, Inc. Executive Chair Manuel D. Medina, CEO Nelson Fonseca, COO Randy Rowland, and CFO Carlos Sagasta, will continue to lead Cyxtera.
With the exception of Vertiv's 2019 IPO, the data center industry has largely avoided the SPAC trend. But this is starting to change. This month it was revealed CyrusOne's former CEO and CTO Gary Wojtaszek and Kevin Timmons have joined a new SPAC that will be focused on digital infrastructure. Former Telecity CEO Michael Tobin is also seeking to form a technology-focused SPAC in Amsterdam.
Cyxtera owns more than 60 data centers around the world. The company was founded in 2017 after a consortium led by BC Partners and including Medina Capital Advisors and Longview Asset Management bought CenturyLink's colocation business and renamed it Cyxtera.
As part of the $2.3 billion deal, the colocation business was combined with Medina Capital's security and data analytics businesses including Cryptzone, Catbird, Easy Solutions, and Brainspace. Its security unit was later spun out in 2019 as AppGate, Inc.