Dell has launched a new VxRail server for the Edge.
The company this week announced satellite nodes in its VxRail range of hyperconverged hardware, first launched back in 2016. Dell said the single-node deployment can automate day-to-day operations, health monitoring and lifecycle management from a centralized location without the need for local technical and specialized resources.
Dell said satellite nodes extend its standardized VxRail solutions from the data center out to distributed Edge environments, making automation, management, and operation easier. Satellite nodes are globally available from the end of November.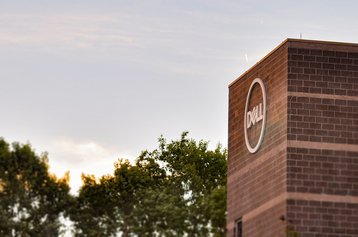 "The Edge is technology's next great frontier, and it's all around us, everywhere from retail to manufacturing, smart cities and hospitals," said Michael Dell, CEO and founder of Dell Technologies. "At Dell, we're innovating simple solutions, so organizations can analyze data closer to where it's created, make faster decisions, improve outcomes and drive progress."
The company also announced a new IoT Edge Gateway product. The 5G enabled hardware can withstand temperature ranges from minus 4 to 140 degrees Fahrenheit. The new model will be globally available in early 2022
"Technology leaders are facing the very tall order of finding the right infrastructure to manage data at the edge and the right solutions to capture value from that data to make real-time, data-driven decisions," said Matthew Eastwood, senior vice president, IDC. "The Dell Technologies edge portfolio spanning infrastructure, PC, and services helps organizations of all sizes make sense of their data."