Global investment firm Digital Colony is buying Cogeco Communications' data center business, Cogeco Peer 1, for $546 million (C$720 million).
Peer 1, which was acquired by Cogeco in 2013, will retain its Toronto headquarters but offer services under a new brand.
Urged to sell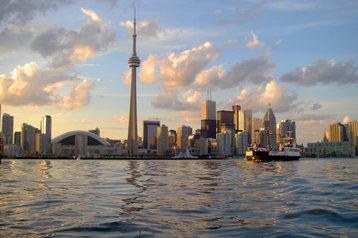 Peer 1's portfolio includes over 3,300 route kilometers of dense metro fiber in the greater Toronto area and Montreal. The company also owns and operates several data centers across North America and Europe.
The sale comes two years after Cogeco was urged by analysts to sell its data center business. Macquarie Research previously suggested the company could offload its facilities for around $600 million, and put the money towards buying out the stake in its core business owned by its rival, Rogers Communications – worth approximately $790 million.
Digital Colony is a global investment firm that focuses on mobile and Internet infrastructure.
Cogeco is the eighth largest cable operator in North America, with its Canadian business branded as Cogeco Connexion. In the US, the company operates 16 data centers across 11 states including Maine and Florida.
As part of the deal, Cogeco Communications will retain significant fiber capacity in Toronto and Montréal.
Susan Bowen, the CEO of Peer 1, said: "We are grateful for the support and resources Cogeco Communications has provided as we established a strong fiber footprint in Canada's two largest cities, and served customers across the globe with secure enterprise data center solutions."
The transaction is expected to close during the second quarter of 2019.
Earlier this year, enterprise IT giant Oracle opened its first Canadian data center in Toronto.
Canadian colocation business eStruxure has also recently expanded its data center footprint in Vancouver, adding 1MW of power capacity. The company has also hired Andrew Fowler, an industry veteran with 30 years of experience - including positions at Cologix and Peer 1 - to lead its sales operations in Western Canada.