Data center real estate investment trust Digital Realty has joined a growing number of tech companies relocating their corporate headquarters from San Francisco, California to Texas.
As with Oracle and HPE, it's not clear if a significant number of jobs will shift with it, although the company will expand its office space in the state. Both Digital Realty and Oracle are moving to Austin, while HPE has chosen Dallas. Celebrity billionaire Elon Musk also claimed he had moved to Texas and would build a new Tesla factory in Austin.
Texas has a corporate tax rate of one percent, far below California's 8.84 percent, and offers other financial incentives to companies coming to the state. It also does not collect an individual income tax and has a lower cost of living than the Bay Area, allowing companies to pay staff less (or make them happier for the same price).
Bye Bay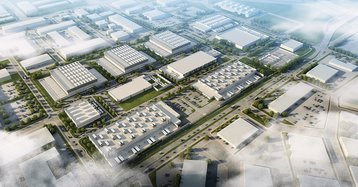 Digital Realty said that it will "maintain a significant presence" in the San Francisco Bay Area, home to most of the data center-hungry tech giants.
The company plans to lease 5707 Southwest Parkway in Austin as an office, which will initially be home to around a dozen employees. CEO A. William Stein and several executives have already relocated to Austin, the company claimed, with the senior employees likely to benefit significantly from the lack of an income tax.
"The central location, affordable cost of living, highly educated workforce and supportive business climate have helped make Texas an epicenter for business activity and technology growth," Stein said. "As we continue to make strategic investments to best position Digital Realty for long-term growth, we are confident our expansion in Texas will help us meet the needs of our more than 4,000 global customers, while continuing to deliver value for our stakeholders, employees and the communities we serve around the world."
Digital Realty already operates a significant data center footprint in Texas, with Dallas-Fort Worth one of the world's most active data center locales. It currently owns 30 data centers across the state of Texas, spanning more than 4,000,000 square feet (371,600 sq m) and over 100MW of capacity. A little under 20 percent of the company's North American employee base is located in Texas.
"We are excited that Digital Realty has chosen Texas as the new home for their corporate headquarters, and I thank them for their expanded investment in the Lone Star State," said Governor Greg Abbott. "Digital Realty joins other global technology leaders and more than 50 Fortune 500 companies now headquartered in Texas."