Digital Realty has sold a majority interest in two data centers in Chicago, Illinois, to GI Partners.
The company this week announced it has partnered with GI Partners to establish a joint venture for the sale of a 65 percent interest in two stabilized hyperscale data center buildings and their associated equipment in the Chicago metro area.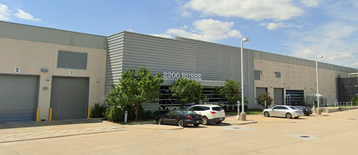 Though only confirmed this week, news of the sale first surfaced in June 2023.
Digital said it will receive approximately $743 million of gross proceeds related to the joint venture and the associated financing, and will maintain a 35 percent interest in the joint venture while continuing to manage the day-to-day operations of the assets.
"With Digital Realty's unmatched global footprint and the attractive fundamental outlook for the data center sector, we are pleased with the strong institutional demand for our high-quality facilities," said Digital Realty chief investment officer Greg Wright.
"This transaction further diversifies Digital Realty's sources of capital and enhances our capital efficiency, in support of our strategic priorities. We are pleased to partner with a data center investor of GI Partners' caliber on this initial joint venture and we look forward to the continued execution on our capital plan for 2023."
GI Partners is making the investment through its Essential Tech + Science Fund (ETS Fund). The investment firm has also been given an option to purchase an interest in the third facility on the same hyperscale data center campus.
"We are excited to announce the formation of a joint venture with one of the leading data center operators in the world and a company that GI Partners helped launch in 2001," said Rick Magnuson, founder and executive managing director at GI Partners. "We look forward to our renewed partnership with Digital Realty and growing these assets alongside their team."
Though the companies don't confirm, the two facilities are likely 2200 Busse Road (aka CH1) and the property next door at 1400 East Devon Avenue (aka CH3) in the Elk Grove area of Chicago.
The 485,000-square-foot (45,060 sqm), single-story CH1 offers up to 80MW of capacity. The single-story CH3 offers 30MW across 305,000-square-foot (28,335 sqm).
The properties are reportedly more than 90 percent occupied, primarily by investment-grade customers, serving a mix of hyperscale, enterprise, and carrier customers.
The three-building campus outside Chicago – completed by 2299 Busse Road – was acquired as part of the Dupont Fabros merger in 2017. Phase one of the first building was completed in 2008, and work on CH3 began in 2017.
Though it has since divested its stake, GI Partners founded Digital Realty in 2001.
Since launching in 2021, the ETS Fund has acquired twenty-two properties, primarily in the data center and life sciences fields.
John Sheputis, managing director and head of the ETS Fund, said: "These properties were designed to serve today's increased dense computer customer requirements and have been exceptionally maintained by a world-class team."
Earlier this year GI acquired a Digital Realty-occupied data center in Ashburn, Virginia. The 9MW, 132,280 square foot (12,290 sqm) single-story facility at 43915 Devin Shafron Drive in Loudoun County reportedly sold for $150 million. The facility was bought from Starwood Capital, with Digital retaining its minority stake in the property.