Australian Edge data center firm Edge Centres has launched a facility in Kuala Lumpur, Malaysia.
"EC31 Kuala Lumpur; Our first Asian Location is now operational with customers starting to onboard over the next few weeks," the company said on LinkedIn this week.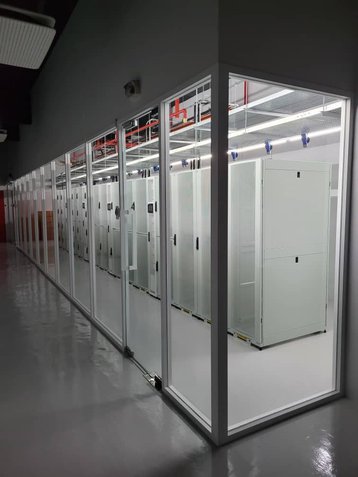 The company said the facility was launched in under four months.
The Australian firm provides modular 'off grid' data centers powered by on-site wind and/or solar power and connected to the main grid as backup. Each facility is equipped with just under 1MW of solar infrastructure, and 48-hour battery, and UPS backup equipment, which supports 64 1kW quarter racks. The company says the sites can produce more electricity than they use.
While traditionally focused on Australia, the company recently announced plans to expand into Asia. As well as Malaysia, it also developing a facility in Ho Chi Minh City, Vietnam, and has projects planned and/or in development in three locations in Thailand. EC61 Chiang Mai will be the first site to be deployed, followed by EC62 Phuket, and EC63 Khon Kaen.
The company previously said it is surveying sites in Johor, Ipoh, and Penang in Malaysia, as well as at locations in Indonesia, the Philippines, Japan, and three locations in Vietnam. EC has previously announced plans to build two facilities in Japan though their status is unclear.
"The regional areas of Asia are as underserved as the regional areas of Australia," EC CEO Jonathan Eaves has previously told DCD. "But there is no competitor; there is no DXN or Leading Edge in Asia, they [local data center developers] are very much focused on the hyperscale towns."
The company has nearly a dozen projects in Australia and recently announced plans for a US roll-out.