Edged Energy is planning a new data center in the Mesa area of Phoenix, Arizona.
BizJournal reports Edged Energy has filed applications with Mesa's design review board and planning and zoning board to build a 126,000-square-foot (11,705 sqm) data center on a 14-acre site near the Loop 202 freeway and Warner Road.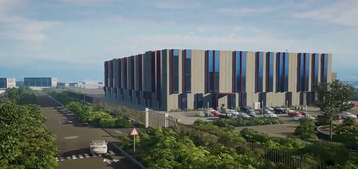 The site would include a substation from the local utility, Salt River Project. The company is reportedly working with HKS Architects and civil engineering firm HilgartWilson LLC on the project.
Edged Energy is part of Endeavour, which was set up by Aligned founder Jakob Carnemark.
The company is still relatively new, with it first coming to light in 2021 after teaming up with Merlin Properties on data centers across Spain and Portugal, including Madrid, Bilbao, a 24MW data center in Barcelona, and Lisbon.
Earlier this year, the company began heading across the Atlantic Ocean, with plans for a data center in Atlanta, Georgia, and another in Chicago, Illinois on which it broke ground in May 2023.
The company guarantees "net zero digital infrastructure," and claims that its data centers will have a PUE of 1.15 even in the "hottest climates."
Phoenix is a major data center hub, with the Mesa area home to Polish software firm Comarch, EdgeCore, Meta, Google, and NTT. Across the rest of Phoenix, the likes of Stack, Stream, Prime, Aligned, Iron Mountain, Vantage, Compass, QTS, EdgeConneX, Expedient, and H5 are all present. Microsoft operates a cloud region out of the area.