David Hall has moved from Equinix, where he has been senior director of technology innovation, to recently-launched Edge services company AtlasEdge
Hall, most recently a Fellow in the Office of the CTO at Equinix, will be SVP Colocation at AtlasEdge, a company that plans to build an Edge platform for Europe offering low latency digital infrastructure as a service to customers.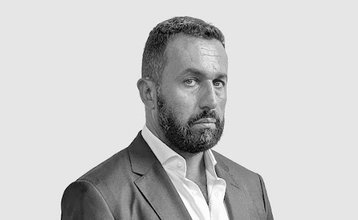 Hall has worked in the carrier-neutral data center industry for fifteen years, including a lengthy spell at TelecityGroup, and most recently served as a Fellow in the Office of the CTO at Equinix, focused on physical infrastructure and Edge. He spent over six years at Equinix.
AtlasEdge is jointly backed by infrastructure players Liberty Global and DigitalBridge, and has so far added 100 sites to an Edge network which will ultimately provide low latency across much of Europe.
Hall's job at AtlasEdge will be to define colocation products to deliver on the company's platform, using a "unique building block approach to data center design and construction."
"I am delighted to welcome David into the AtlasEdge family to help drive our core colocation strategy," said a statement from Giuliano Di Vitantonio, CEO at AtlasEdge. "With the ever-growing Edge demand we're seeing from customers, David's arrival is perfectly timed."        
Hall's statement praised AtlasEdge's "unique combination of people, product, locations, and a genuinely 'customer-first' approach," promising to help "build a modern infrastructure business, unencumbered by legacy, which will be Europe's leading Edge platform."