Real estate investment firm Penzance has gained the first stage of zoning approval for a data center development in Chantilly, Virginia.
First reported by FFXNow, Fairfax County Planning Commission recommended approval of the company's zoning request in a five-hour public meeting last week.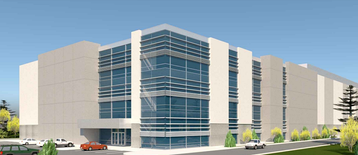 Penzance first applied to rezone a 12-acre plot of land off Lee Jackson Memorial Highway to allow for a 402,000-square-foot (37,350 sqm) data center or a 150,000-square-foot (13,935 sqm) warehouse back in October 2022.
The company, via PDCREF 2 Chantilly LLC, was requesting to zone the land from a mix of I-3 (Light Intensity Industrial), I-5 (Medium Intensity Industrial), and C-8 (Highway Commercial) to I-5.
Site plans suggest the company is planning a three-story data center building or a single-story warehouse.
The land was previously earmarked for an auto sales facility and is adjacent to a number of car dealerships. An affiliate of Penzance Management LLC acquired the vacant parcel for $10 million in August 2022.
Though the zoning could allow for data center or warehouse use, attorney Evan Pritchard, representing the developer, said a data center was the more likely outcome.
After deferring the decision in a June 2023 meeting, the recommendation passed with six votes in favor, though three abstained, two did not attend, and one member recused themselves. County staff had recommended approval.
The proposal will now get a public hearing before the county Board of Supervisors in October.