Flexential has hired Ryan Mallory as its new COO of Colocation Services.
Based out of Aurora, Colorado, Mallory joins Flexential after nearly a decade at Equinix.
Mallory's role will be to improve Flexential's colo offering which includes data center operations, product management, design, construction, engineering, and facilities management. His job will also be to oversee the company's interconnection platform, FlexAnywhere.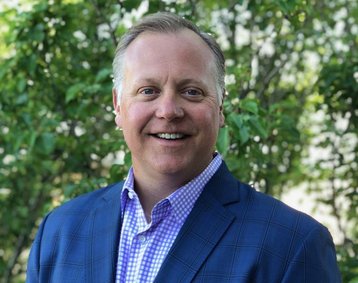 "Adding Ryan as a leader is a big step forward for Flexential because of his extensive experience with all sizes and formats of IT infrastructure services," Flexential CEO Chris Downie said,
"Interconnection, network operations, and edge computing are also in Ryan's DNA, which aligns with Flexential's key differentiators. His deep understanding of hybrid IT architectures on every scale makes him the ideal fit for this critical role. We are very excited to have him join the Flexential team and start this new chapter in our history."
Colo focus
Until recently, Mallory was the SVP of global solutions enablement at Equinix, prior to which he worked at Digital Realty in sales and operations.
Mallory said: "Flexential's ability to solve the biggest, most complex hybrid IT challenges with a personal approach and tailored solutions make it truly unique in the industry.
"I am excited to join the Flexential team and drive the company's continued growth."
Mallory takes over from Michael Krza, who will be leaving the company at the end of July. Krza spent more than 20 years at Flexential, including 18 years at ViaWest, one of Flexential's founding companies.
"Mike's has left a lasting impression on Flexential, including professional and career development for thousands of teammates, and consistently operating with integrity and trust," added Downie.
"Mike's efforts have contributed to billions of dollars in value creation and driven tremendous returns for shareholders and employees alike. We will miss him and wish him the best, as we enter this new era."