Flexential has announced new data center developments in Georgia and Oregon, with a second building planned at its new campus in Atlanta and a fifth building coming in Hillsboro.
The company this week announced the construction of a new 36MW phased development at its Atlanta-Douglasville, Georgia campus. Timelines for completion were not shared. This development is in addition to a 22.5MW facility announced last year that will be available for customers this year.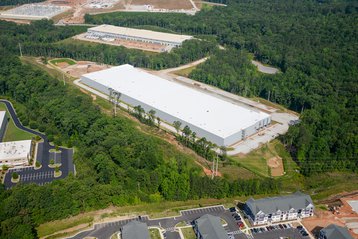 In Oregon, Flexential said it aims to complete the first phase of its new Hillsboro 4 facility in Portland by the Fall of 2023, and plans to break ground on its fifth facility in the market. Planning for Hillsboro 5, a 36MW data center, is underway, but project timelines weren't shared.
"Today's expansion further supports customers in solving their most complex hybrid IT infrastructure requirements with Flexential. In addition to the new projects in Atlanta and Hillsboro, we are actively developing additional capacity options in Denver, Dallas, Las Vegas, and Tampa in 2023," said Chris Downie, CEO at Flexential.
"We are excited to enable our customers to rapidly scale their IT infrastructure across our national FlexAnywhere Platform of 39 data centers."
Flexential first announced plans for a two-building expansion at its Hillsboro campus in September 2022. At the time the company said it would be "leveraging an existing 138,000 square foot (12,800 sqm) data center to rapidly deliver" its fourth data center in Hillsboro – adjacent to its Hillsboro 3 facility at 5419 NE Starr Blvd – alongside plans to construct an additional facility in future.
T5 is providing development and construction services to deliver the initial 138,000 sq ft (12,820 sqm), 18MW data center, alongside a subsequent 358,000 sq ft (33,260 sqm), 36MW facility.
In Georgia, Flexential broke ground on the first phase of a new Douglasville data center in Atlanta in March 2022. At full build-out, the building at 1700 N. River Road will offer more than 130,000 sq ft (12,000 sqm) of IT space and 22.5MW of capacity.
The company operates two other data centers in Atlanta; a 142,475 sq ft (13,235 sqm), 6MW facility at 12655 Edison Drive in Alpharetta; and a 32,740 sq ft (3,040 sqm), 2.2MW facility at 2775 Northwoods Parkway in Norcross.