US telco Frontier Communications is considering a relocation of its headquarters from Connecticut to either Texas or Florida.
As first reported by Dallas Morning News, the Norwalk-based telecommunications company is seeking tax incentives from Texas to turn its existing Dallas office into a corporate hub, as per a memo from the Assistant City Manager Majed Al-Ghafry to council members last week.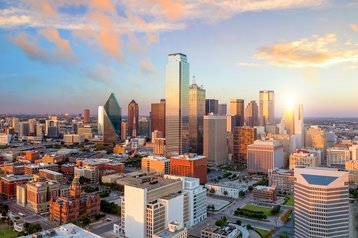 A move to Tampa, Florida, is also being considered, according to the memo.
A number of companies have shifted south in years gone by, where no income taxes and more business-friendly policies make for an ideal location.
Tesla Inc., Hewlett Packard Enterprise Co., and Caterpillar Inc. are some of the major companies that have relocated to Texas in recent years.
Data center investment firms such as Digital Realty have also joined a growing number of tech companies relocating their corporate headquarters from San Francisco, California to Texas, doing so back in 2021.
Frontier has reportedly pledged to hire or relocate additional staff within a five-year period and expand and renovate its current Dallas office, if the move to Dallas goes ahead.
Frontier, which specializes in fiber broadband and cloud-based service and serves 25 US states, has been headquartered in Norwalk since 2015 when it moved from Stamford, Connecticut.
The company, which declared itself bankrupt in 2020 before emerging a year later, was originally based in Minneapolis, Minnesota when Citizens Utilities Company was formed from remnants of Wilbur B. Foshay's Public Utilities Consolidated Corporation in 1935.
The firm currently has more than 14,000 employees across the US, with around 600 in Dallas. It's also where current CEO Nick Jeffery, along with other top executives, lives.
More in Workforce & Skills