Google is to build a second Texas campus in the Red Oak area of Dallas.
The company announced this week it plans to invest $600 million in developing its second data center site in the Dallas-Fort Worth area of Texas.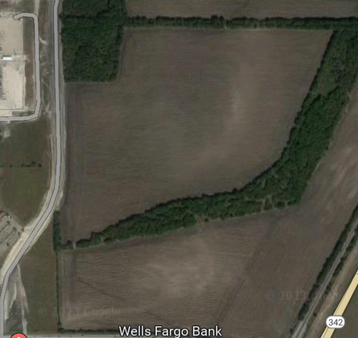 The search, advertising, and cloud firm said it will invest an initial $330 million in the Ellis County project this year, with plans for the data center's final cost rising to at least $600 million over multiple years.
Lee McCleary, director of economic development for Red Oak, told the Dallas Morning News that the data center at 156 N. Austin Blvd. will be about 285,000 square feet and take two years to build.
Google built a data center in the Midlothian area of DFW in 2019 through its Alamo Mission LLC shell company under the project name Sharka. After buying 375-acres, the company acquired another 165-acre tract for further development.
Google launched a Texas cloud region in Dallas in June 2022.
"Google's data centers provide the infrastructure for digital services and AI innovations for people around the world," said Cris Turner, Google VP of government affairs and public policy, knowledge, and information products. "Our continued investment in the state is a testament to the resources and talent found in Midlothian, Red Oak, and beyond."
An event announcing the news was attended by Senator John Cornyn and Representative Jake Ellzey.
"Texas continues to lead the nation in job growth and workforce development, including in the tech sector," said Sen. Cornyn. "Google's expanded data center in Midlothian and the new one in Red Oak will build on those successes, and I look forward to seeing the positive impact these investments will have in North Texas and beyond."
"Texas has quickly become the go-to State for businesses to invest in, and I can't think of a better place than right here in District 6," added Rep. Ellzey. "Texans are some of the hardest working folks in our nation, and I know the expansion will bring good, well-paying jobs to our communities. Google has been a trusted partner in Midlothian and Red Oak, and this expansion will further that partnership."
Red Oak Mayor Mark Stanfill said: "We are proud to say that Red Oak will be the home of the newest Google data center here in Texas. Texas is well on its way to becoming a leading hub for technology, and the City of Red Oak is proud to be a part of the technological advancements that will surely stem from this new data center."
Google's campus is close to where Compass is developing. The company acquired some 225 acres of land in Red Oak in 2020 to build out up to 350MW of data centers. That campus, located at 300 Houston School Road has one 1 million sq ft building completed with another 250,000 sq ft facility in development that was due for completion by the end of last year.
Last year saw Compass file with the Texas Department of Licensing and Regulation for a new 250,000 sq ft (23,225 sqm) data center at 481 Austin Blvd in Red Oak, close to its existing campus. The $100 million project is known as Roadrunner Building 2.
Earlier this year, Compass acquired another 375 acres of undeveloped land in Red Oak.