A group of investors led by Colony Capital is investing in Vantage Data Centers - already part-owned by Colony - in a deal worth around $3.5bn.
All funds will be put into funding Vantage's data center projects in North America and Europe. As part of the agreement, Colony, along with several unnamed investors, have agreed to pump $1.2bn into Vantage's portfolio, acquiring the equity on 12 facilities.
Filling up the coffers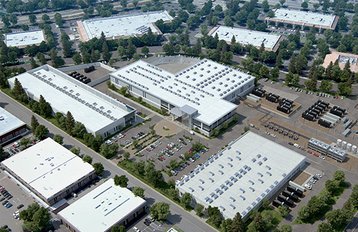 From what details were released publicly, DCD understands the money will be invested into 12 North American data centers representing a total of around 1.4 million sq ft and 150MW of IT capacity. Some of the sites include data centers in Santa Clara, Montreal, and Quebec.
It appears the investors are purchasing the equity of the dozen data centers but the facilities themselves will still be managed and operated by Vantage.
Colony Capital says the deal is a 'milestone in Colony's ongoing digital transformation' and will provide its shareholders with 'consistent and predictable earnings.'
$200m is being fronted by Colony alone, the following billion dollars comes from the other investors. The agreement still has to be finalized at the end of July.
The REIT manages a portfolio of around $50bn in real assets on behalf of its shareholders and partners and of that around $20bn are in the digital market under its subsidiary Digital Colony.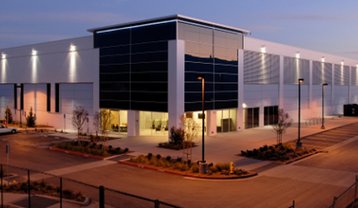 Colony owns a stake in Vantage via its 2019 acquisition of Digital Bridge, which bought Vantage, with the backing of a consortium in 2017.
This is the first deal by Colony's new CEO Marc Ganzi since Tom Barrack left the investment firm. Ganzi came from Digital Bridge and has worked closely with Vantage in the past.
Concerning the deal, Ganzi said: "This innovative transaction establishes the most valuable portfolio of hyperscale data center assets in North America, backed and managed by the best-in-class management team at Vantage. We expect this will benefit our shareholders by providing consistent, predictable earnings from long-term leases with the highest-caliber, investment-grade customers."
The investment bank Citi served as Vantage's financial advisor throughout the process.
Vantage's CEO, Sureel Choksi, said: "This strategic partnership with the Colony Capital-led investor group provides Vantage with a partner that deeply understands digital infrastructure.
"Vantage and its investor group are now even more well-positioned to capitalize on a number of attractive market opportunities and deploy the necessary capital to drive innovation, deliver state-of-the-art facilities for our customers, and accelerate our expansion plans in existing and new markets globally."
Vantage has been expanding globally with acquisitions in the UK and elsewhere. In April, the company took over the NGD data center from its previous owner InfraVia.
NGD, at the time, became Vantage's sixth data center in Europe following its February acquisition of Etix Everywhere. The company's overall European expansion has been billed at $2bn.