H5 Data Centers is suing Grant County, Washington due to an alleged $80 million overvaluation of one of its data centers.
In 2017, the county appraised the company's Quincy data center at $116.7m, significantly more than the $36.1m H5 paid to acquire the property in July 2018.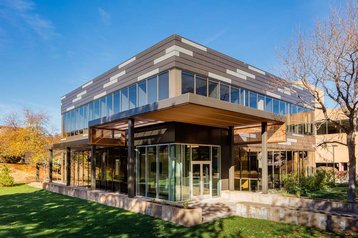 "Illegal, erroneous and excessive assessments"
The company argues that the purchase price of the data center is correct, not Grant County's assessment.
H5 is asking for a $450,000 refund on the $1.3m property tax bill the company paid in 2018.
Despite disagreeing with the assessment at the time, the company paid the tax bill in protest. Doing so gives a tax-payer the opportunity to sue for a refund, rather than the typical method of filing an appeal with the County Board of Equalization instead of paying the bill.
Garvey Barer, H5's Seattle-based attorney, wrote in a filing with the Douglas County Superior Court: "The Grant County Assessor appraised the subject property on an erroneous basis, resulting in a taxable assessed value that exceeded the subject property's market value on January 1, 2017.
"Grant County's action in collecting taxes based upon the illegal, erroneous and excessive assessments violates the property tax provisions [of Washington state law], and the equal protection requirements of the Washington and United States constitutions."
H5's data center is in Grant County, but the company filed its suit with Douglas County Superior court as Washington state law allows a lawsuit against a county to be brought to neighboring counties. Garth Dano, Grant County prosecuting attorney, said the case might have been filed in a neighboring county because: "The taxpayers of the county would be hearing the case. They would have a vested interest."
Grant County has not yet filed a response to the lawsuit.
H5 bought the data center from Intuit last July, which it sold at a loss of between $75 million to $85m, but Intuit is expected to weather this loss with tax benefits related to the sale, share-based compensation and the reorganization of its TurboTax subsidiary.
DCD contacted H5 for comment, and will update this story when we hear more.