IBM has built the world's most powerful commercial supercomputer for Total, one of the seven "supermajor" global oil companies.
The Pangea III requires 1.5 megawatts, compared to 4.5MW for its predecessor system. Built with IBM Power9 CPUs and Nvidia Tesla V100 GPUs, the Pangea III has a claimed performance of 31.7 petaflops, making it the eleventh most powerful supercomputer in the world, when machines owned by governments and the public sector bodies are included.
Top priority: finding oil?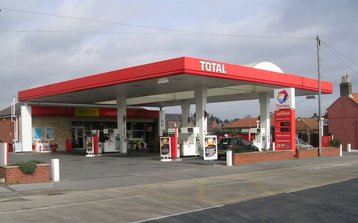 "Pangea III's additional computing power enhances Total's operational excellence," Arnaud Breuillac, president of Total Exploration & Production, said.
"It enables Total to reduce geological risks in exploration and development, accelerate project maturation and delivery, and increases the value of our assets through optimized field operations, with all this at lower cost."
In a press release, IBM said that "as the global demand for energy continues to grow, finding new oil reserves that can be profitably extracted is a top priority."
That statement comes after climate scientists have for years been begging governments to put a high priority on not exploiting any new oil reserves and, in fact, leaving them exactly where they are.
Numerous supercomputers are being used to simulate weather systems and predict their behavior, including the GRAF (global high-resolution atmospheric forecasting) system launched by IBM and its subsidiary, The Weather Company in January. Systems like these are charting the progress of climate change caused by fossil fuel use.
The Intergovernmental Panel on Climate Change based its latest full report on more than 20 computer simulations, all run in supercomputers. The updated 2018 special report, which again made use of various simulations for its peer reviewed findings, attributed most of the temperature rises and extreme weather experienced by the Earth to greenhouse gas emissions, including carbon dioxide from fossil fuels such as coal, oil and gas.
The report, with 133 authors referencing more than 6,000 research articles, said that staying at or below a 1.5°C temperature increase will require cutting global greenhouse gas emissions 45 percent below 2010 levels by 2030 and reaching net zero by 2050.
The report states: "Climate-related risks to health, livelihoods, food security, water supply, human security, and economic growth are projected to increase with global warming of 1.5°C and increase further with 2°C."
Hans-Otto Pörtner, co-chair of IPCC Working Group II said at a press conference last year: "Every extra bit of warming makes a difference."
IBM itself has responded to the climate crisis by promising to reduce its use of fossil-generated electricity, and increasing its use of renewable energy.