IHS Towers plans to deploy 750 new cell towers in Brazil this year.
The plans were revealed to the Brazilian publication Mobile Time by the company's CEO, Sam Darwish.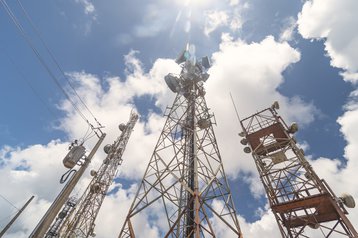 The deployment will expand IHS Towers' footprint in the country to around 8,000 cell sites.
IHS Towers operates as a neutral network in Brazil, renting space on its towers to the likes of Vivo and TIM Brasil.
"We look at acquisition opportunities everywhere, as long as it is something that makes sense strategically. But since 2021 the cost of capital has risen," said Darwish.
"The context now is this: growth is vanity; profit is sanity; and cash is king. In other words, you need to manage your growth carefully. Our core is that of a builder. It is through construction that we can add value," he added.
Founded in 2021, IHS Towers operates more than 39,000 towers across its 11 markets, including Brazil, Cameroon, Colombia, Côte d'Ivoire, Egypt, Kuwait, Nigeria, Peru, Rwanda, South Africa, and Zambia.
The company secured a $600 million bullet-term loan last year, although said it only expects to use $370 million of this, with the loan carrying an interest rate of 3.75 percent.
However, the company recently lost a contract to American Tower Company in Nigeria, for the lease of approximately 2,500 of its network sites.
This led Blackwells Capital LLC, a long-term shareholder in African telecoms company IHS Holdings, to demand the immediate replacement of IHS chairman and CEO Darwish and members of the board.