The Indian Institute of Tropical Meteorology (IITM) in Pune is getting a 10 petaflops supercomputer to improve its meteorological research and modeling abilities.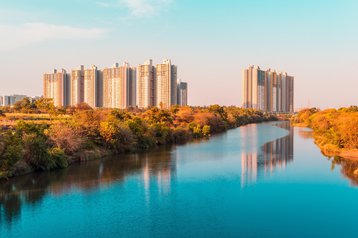 This will run alongside the IITM's current four petaflops supercomputer, Pratyush, and assist with weather models under the Mission Monsoon Phase 3.
The Monsoon Mission was launched in 2012 to develop state-of-the-art monsoon prediction systems for short, medium, and long-term forecasts. The expected date of arrival for the new supercomputer has not been shared, nor have details of the hardware and specifications. The high-performance computing (HPC) system will be housed at the IITM in Pune, Maharashtra.
In addition to the 10 petaflops HPC at IITM, the Indian Ministry of Earth Science (MoES) has issued a purchase order for a combined capacity of 18 petaflops for the problem of forecasting and studying the weather.
While separate institutes, the two work in conjunction. IITM focuses on longer-term forecast projects, thus needing more compute power than the National Centre for Medium-Range Weather Forecasting, where the second meteorology-dedicated supercomputer lives.
Kiren Rijiju, union minister at MoES, said: "Currently, the country's supercomputers Pratyush and Mihir, with a combined capacity of 6.8 petaflops are housed at the Indian IITM, Pune, and the National Centre for Medium-Range Weather Forecasting (NCMRWF), Noida, respectively. They were made operational in 2018. The new supercomputers too will be housed at these institutes," he said.
The newly planned supercomputers were announced at a talk held by Minister Rijiju and attended by Secretary M Ravichandran and ITM director, R Krishnan.
According to Ravichandran, the decision is partly motivated by the "extremely erratic" climatic behavior. The additional computation power will double the ability to map climate changes from a resolution of 12x12 km to 6x6 km.
The event saw two memorandums of understanding (MoUs) signed: one between the IITM, Pune and Tezpur University, and the Arybhatta Research Institute of Observational Sciences to pool their expertise, resources, and research capabilities to address environmental challenges.
The IITM is currently home to the Pratyush HPC system that was launched in 2018. This supercomputer is based on a HPE Cray XC40 liquid-cooled system with 3,315 nodes running Intel Xeon Broadwell E5-2695 processors, for a total of four petaflops.