Investment firm IPI Partners has acquired Swiss data center company Safe Host.
IPI announced this week that it has agreed to acquire a majority stake in Safe Host SA from the founders, management, and funds managed by StepStone Real Estate, the real estate arm of global private markets investment firm StepStone Group Inc.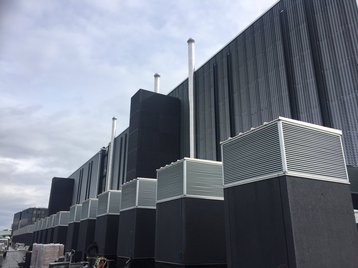 Financial terms of the transaction were not disclosed. Following the closing of the acquisition, Safe Host will operate under the IPI-sponsored Stack Infrastructure brand.
Founded in 2000, Safe Host offers design & build services, and operates four data centers in Geneva, Zurich, and Avenches totaling more than 20,000 sqm and 45MW. IPI notes the firm has additional land holdings in other European markets that offer 'meaningful growth potential.'
"We are excited to add the Safe Host portfolio to the Stack banner. Switzerland's central location, political and economic stability, high standards for data protection, and renewable energy sources are highly attractive to our customer base, and we believe that the market is well-positioned for increased hyperscale and enterprise growth moving forward," said John Eland, CEO of Stack EMEA.
Matt A'Hearn, Partner at IPI, added: "Europe remains a high priority for IPI's hyperscale customers, and Safe Host's existing relationships and actionable expansion opportunities will accelerate our momentum in the region. IPI looks forward to further leveraging the strength of a unified Stack, expanded more broadly with this acquisition, to better serve customers and further build IPI's hyperscale-focused data center portfolio."
Stack was launched by investment firm IPI Partners in early 2019 after merging former Infomart and T5 assets into a new wholesale colocation provider.
This is the latest deal IPI has made to expand Stack into Europe. The investment firm acquired both Supernap Italia and Digiplex last year, and in March of this year rebranded both under the Stack name. The move gave Stack data center locations in Milan, Oslo, Stockholm, and Copenhagen.
Safe Host CEO and co-founder Gerard Sikias stepped down from the company last month, with Steve Webb taking over. Most recently Safe Host COO, Webb was previously CIO at UK firm Ark Data Centres.
Gibson, Dunn & Crutcher LLP acted as legal advisor to IPI Partners. Latham & Watkins LLP acted as legal advisor, and RBC Capital Markets acted as financial advisor to StepStone Real Estate.