Italian data center firm Irideos has started construction of a new data center at its Avalon campus in Milan.
The new Avalon 3 facility – located 4km away from the Avalon Campus in Via Caldera – will have space for 500 racks across 3,500 square meters (37,700 sq ft) and 3/2MW of capacity. It is expected to come online in July 2022.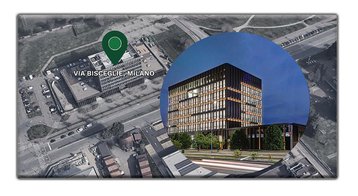 The Avalon campus – which saw the Avalon 2 facility open last year – covers approximately 13,000 sqm (140,000 sq ft) and capacity for more the 2,600 racks and is connected to form a single 'virtual data center.'
"We have decided to invest once again in the enlargement of our Avalon Campus by building a new sustainable and cutting-edge Data Center. Avalon 3, together with Avalon 2 and the rooms of the Avalon Campus in Via Caldera, constitutes a single Italian hyper-connected hub, a strategic infrastructure at the service of the digitalization of companies and the Public Administration," said Danilo Vivarelli, CEO of Irideos.
The company said the facility will be 100 percent powered by renewable energy and will have a PUE of 1.3
Owned by Italian infrastructure fund F2i, Irideos was formed from the merger of Infracom, KPNQwest Italia, MC-link, BiG TLC, and Enter, and operates 12 data centers across Milan, Rome, Trento, and Verona.
Italy is seeing a recent increase in activity around data centers in the country, especially in order to serve local government. Italy is gearing up to award a $1 billion cloud hub project by the end of next year for which Telecom Italia (TIM) is reportedly interested in submitting a joint bid to the project along with defense group Leonardo, state lender CDP, and state-owned IT firm Sogei.
Telecom Italia is also in the midst of upgrading its data center and fiber infrastructure nationwide, while rival telco FastWeb has opened a new facility in Rome to serve government customers. Cagliari-based Dauvea is developing a data center in a Roman mine on the island of Sardinia, while recently established firm Geoveda is building a geothermal-powered facility in the Municipality of Pomarance.
The European Centre for Medium-Range Weather Forecasts (ECMWF) and Euronext stock exchange are both relocating data centers from the UK to Italy.
More in Construction & Site Selection