Israel is to develop a new climate research center.
The government this week approved the establishment of a national climatic calculation center, which will house a climate-focused supercomputer.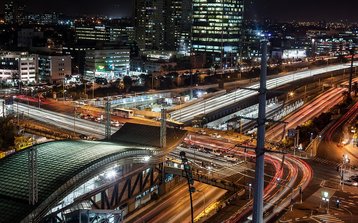 The Ministries of Transport, Environmental Protection, Energy, Innovation, Science and Technology, Agriculture, and the Water Authority have decided to allocate NIS 20 million ($5.8m) over the next five years, in order to establish a national research infrastructure, to study climate change in the country at a high resolution.
Details about the supercomputing infrastructure to be used in the calculation center, or where it will be located, were not shared.
The Israeli Meteorological Service of the Ministry of Transport will be in charge of establishing and managing the infrastructure, but the infrastructure to be established will be open to all climate researchers in Government and academia.
The Minister of Transport and Road Safety, Knesset Member Merav Michaeli, said: "The Ministry of Transport, under my leadership, has put the handling and prevention of the climate crisis at the top of its agenda, and I am glad that we have a partnership and partners in the Government who together understand the importance of immediate action on the issue. The good news is that the approval of the establishment of the calculation center constitutes an augmentation of the set of actions taken for the benefit of our environment, which will enable a better response to the climate crisis."
The Minister of Environmental Protection, Tamar Zandberg, added: "Building the capability will allow us to identify risk areas, perform simulations of pollutant dispersion and air quality, calculate the spread of diseases and pests and promote other issues that are at the core of the work of the Ministry of Environmental Protection and which are critical for maintaining public and environmental health."
In the US the National Oceanic and Atmospheric Administration (NOAA) recently launched two new supercomputers, while the UK's Met Office is currently procuring a 60 petaflops HPE system that will be based in a Microsoft data center.