Bitmarck Technik, a German IT services company, suffered a cyberattack on Sunday which brought its systems offline, including some of the company's data centers.
According to the company, the attack targeted its internal systems, bringing them, Bitmarck's customer services system, and some of the company's data centers offline. Bitmarck has been unable to confirm the identity of the attacker.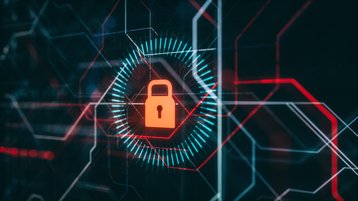 Bitmarck provides IT services to Germany's healthcare industry, and also provides electronic health card (eGK) services, and computer center services, out of its own data centers. While as far as the company is aware no customer or personal information was stolen, its healthcare customers including SBK, a German health insurance provider, have seen its phone email and app services brought entirely offline.
The company said that: "there will continue to be considerable restrictions in day-to-day business for the foreseeable future... in some cases, entire Bitmarck data centers were taken offline, individual services may have to be shut down again and the restarting of individual services [may cause] temporary service failures."
DCD has contacted Bitmarck for more information about how many data centers have been temporarily closed down.
The company does not yet have a timeline for when it will be running back as normal, but has said in a statement on its temporary website: "Bitmarck is currently taking systems back online step by step in accordance with a structured, security and priority-oriented process. It should be noted that the systems can be put back into operation at different speeds depending on the customer situation."
It added: "The services that are already available or will be available shortly include, in particular, the digital processing of electronic certificates of incapacity for work (eAU) and access to the electronic patient file (ePA). In addition, important internal health insurance services such as the transmission of statistical data at the end of the month, the KIM specialist service, and central processes for processing in the health insurance companies are currently or will be available again shortly."
This is not the first such attack on the company. In January, another cyberattack stole over 300,000 insurance policy holders' data from Bitmarck, with the company claiming at the time that no data had been stolen.
Cyberattacks have been the source of several outages this year so far, with Dish confirming in March that it was the reason behind the company's extended outage and in April, a cyberattack lead to a week-long outage for Western Digital's MyCloud services.