The Italian government has approved an agreement earlier this month that will see the Italian state take up to a 20 percent stake in Telecom Italia's (TIM) landline grid assets.
It will take up the stake as part of a partnership with US investment firm KKR.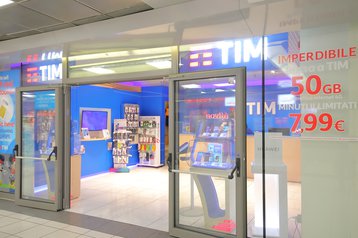 An MoU was signed earlier in the month between the two, which saw KKR enter exclusive discussions with debt-ridden TIM over the acquisition of NetCo, a venture made up of TIM's fixed domestic access grid and submarine cable unit Sparkle.
TIM has been trying to spin off its grid assets since 2021, while US investment fund KKR has held a long-term interest in the assets.
As for the government, it's a pre-existing shareholder of TIM, as it owns a 9.8 percent stake through state investor Cassa dei Depositi (CDP).
The government approved two decrees earlier this week, which allow for the Treasury to take a 15-20 percent stake in NetCo, expected to be worth as much €2.2 billion ($2.4bn), according to Reuters, which cited Italy's economic minister Giancarlo Giorgetti.
Reuters notes that the Treasury will be able to acquire Sparkle "at a later stage," with the submarine cable unit previously valued at €1.2bn ($1.3bn) in KKR's preliminary bid for NetCo, per sources. Sparkle manages fiber cables that stretch over 600,000km.
It's reported that KKR has offered around €23bn ($24.9bn) for NetCo once debt and a number of variable items are included.
The investment firm has previously submitted a non-binding offer to buy Telecom Italia's (TIM) fixed network assets, valuing these assets at €20 billion ($21.84bn) earlier this year, before it tabled a higher offer in June, this time in the region of the amount reportedly agreed.
However, one potential hurdle in the deal is Vivendi, which is another significant investor in TIM with a stake of close to 24 percent.
The company has previously stated that the bids put forward by KKR undervalue the assets, as the firm argues that the valuation of TIM's network grid is closer to €30 billion ($32.75bn).
Vivendi, which is yet to comment on the acquisition, is understood to be awaiting dialogue with Prime Minister Giorgia Meloni's senior aides, noted Reuters.