Networking specialist Juniper has extended its partnership with hyperconverged server vendor Nutanix. The partners have added integration between Juniper QFX line of switches, vSRX virtual firewall and its Contrail Enterprise Multicloud software, and Nutanix Enterprise Cloud platform.
"By offering easy-to-deploy and simple-to-manage cloud infrastructure, Nutanix is democratizing the cloud. It shouldn't require hyperscaler talent pools and supporting budgets to make cloud a reality. And by handling the integration and packaging the operations, Nutanix is making these types of deployments common across enterprises of all shapes and sizes," Bikash Koley, CTO at Juniper, said in a blog post.
"Their focus on driving adoption of multicloud is a big part of why Juniper is thrilled to partner with Nutanix."
A match made in heaven?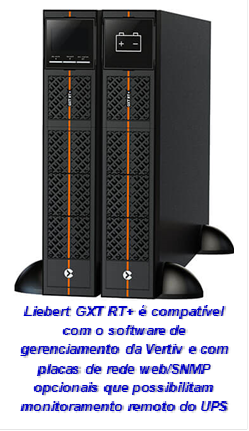 Nutanix was born as hyperconverged infrastructure vendor, developing systems that integrate compute, storage, virtualization and networking in a single appliance, and can be easily scaled to support thousands of virtual machines.
More recently, the company has been styling itself as an enterprise cloud vendor – its appliances can be used to quickly create private cloud deployments that can be managed without much IT expertise.
Meanwhile, its Acropolis operating system can run across any environment – whether on-premises or in a public cloud data center – making it a perfect fit for multi-cloud environments.
Juniper has been collaborating with Nutanix for a while: the latest step in this relationship sees improved integration between networking hardware and software from Juniper, and Nutanix's core cloud platform, including its Prism management engine.
Customers of both companies will benefit from improved network visibility and analytics for virtualized workloads, and simplified network management. Advanced integration also enables users to freely move workloads between multiple public clouds and their private cloud.
"Using Nutanix Prism and Contrail Enterprise Multicloud means that enterprises can operate in diverse on-premises and public cloud environments as a single, cohesive set of resources, applying end-to-end policy from a single point of management regardless of the underlying infrastructure supporting the workloads," Koley said.
"This partnership, in many ways, represents a changing of the guard. It simply will not be the case that the same set of legacy suppliers will lead the industry forward, especially if doing so requires actively promoting an operational model that weakens their incumbent positions.
"If we are to collectively—as an industry—make the changes required to modernize IT, it's going to come on the back of leadership from companies whose business models do not rely on antiquated modes of operations."
More on hybrid cloud
Adds software-defined networking to the Simplivity hyperconverged platform

In a hybrid cloud environment, it is possible to obtain additional efficiencies and further reduce the over-provisioning of IT resources while also maintaining the on-premise option

Four new product "universes," three different ways to do cloud computing