The US Department of Energy's National Nuclear Security Administration (NNSA) has installed cooling towers and equipment at the Los Alamos National Laboratory (LANL), New Mexico, for its future supercomputing projects.
Completed back in May, the NNSA said the system was finished ahead of time for the anticipated launch of Crossroads, a pre-exascale supercomputer that replaces the current Trinity supercomputer in 2021.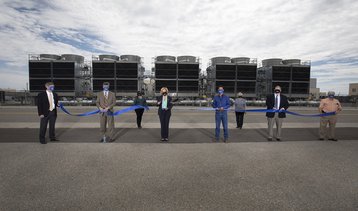 Preppers
The NNSA said the project was finished 10 months ahead of schedule and $20m under budget. The head of the NNSA, Lisa Gordon-Hagerty, congratulated her team at a ribbon-cutting ceremony on July 16.
"High-performance computing continues to be key to the future of our science-based stockpile stewardship program, and completing this project ahead of schedule allows the Enterprise to keep moving forward towards its next milestones," she said.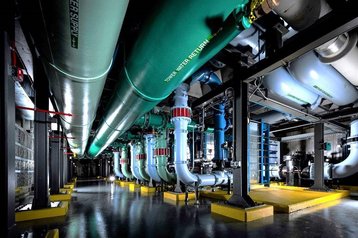 The project involved installing warm-water cooling towers and equipment at LANL, reportedly doubling the cooling capability of its Strategic Computing Complex which is where the HPCs are housed.
The cooling system is to complement the NNSA's Exascale Atomistic capability for Accuracy, Length, and Time (EXAALT) development project.
The idea behind EXAALT is to develop highly accurate molecular simulations, one possible use case is to examine the degradation of Uranium dioxide fuel (used in nuclear fuel rods) and plasma damage in tungsten under fusion first-wall conditions.
The cooling platform (towers, piping, etc) has been installed for when Los Alamos eventually receives its own exascale computer.
Currently, the NNSA is getting access to its first exascale computer El Capitan, in 2022. However, the HPC will be installed at the Lawrence Livermore National Laboratory's B453 Simulation Facility.
In August last year, the NNSA decided to make the move towards the cloud with its Enterprise Secure Network (ESN) a platform for classified application hosting. However, it still made the commitment to establish supercomputers for its nuclear weapons simulations.