Microsoft Corp has filed to build a 'Circular Center' in Quincy, Washington to recycle computer and data servers.
First reported by BizJournal, the company last month applied for State Environmental Policy Act approval to build the 20,500 square foot (1905 square meter) recycling center at its existing data center at 1515 Port Industrial Way, Quincy. The project has been named MWH90 CC.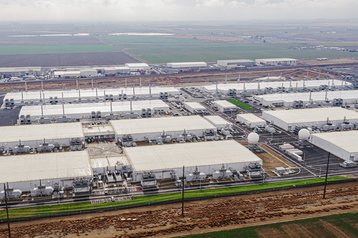 The application wrote: "The MWH90 CC project will consist of building a recycling center for used computers, servers, and other parts. The project will involve the retrofit and expansion of an existing administrative building on an existing data center campus – 2,000 sq ft retrofit of the existing facility plus an 18,500 sq ft building addition."
The City of Quincy has responded to the application, saying the proposal will not have a "probable significant adverse impact on the environment." The public has until 5:00 pm on May 25 to comment.
The recycling center will be the latest of Microsoft's Circular Centers, first announced in 2020, which process decommissioned cloud servers and hardware, and sort the components and equipment so they can be reused, resold, and/or repurposed.
In a video, Microsoft explains that some parts are finding second lives in electronic toys and gaming systems, while servers are sometimes used as resources for skills-training programs.
This is part of the corporation's goal to be reusing 90 percent of its cloud computing hardware assets by 2025 and to be net-zero by 2030. In Microsoft's 2021 environmental sustainability report, the company stated that data center expansions and Xbox sales had led to a 23 percent increase in Scope 3 emissions.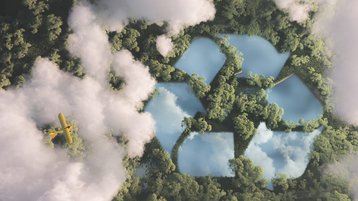 Since 2020, Microsoft has opened and commenced operations in three Circular Centers in Amsterdam, the Netherlands; Dublin, Ireland; and Boydton, Virginia. Since opening the Amsterdam facility, the company has been able to reuse 83 percent of critical parts, reducing carbon emissions by 145,000 metric tons.
In a March blog post, Rani Borkar, corporate vice president of Azure Hardware Systems and Infrastructure, stated that "We plan to expand the program at Microsoft data centers in Quincy, Washington; Chicago, Illinois; Singapore and additional sites over the next few years in Des Moines, Iowa; San Antonio, Texas; Cheyenne, Wyoming; Sydney, Australia; Sweden, and more."
Microsoft has not commented on the planned development.
Other hyperscaler companies have also been making moves towards the circular economy, including Google, Oracle, and AWS. In 2020, Google recycled 23 percent of the data center hardware components it used in server upgrades were from refurbished inventory and 8.2 million components were resold into the secondary market.