Microsoft plans to become water positive for its direct operations by 2030, replenishing more water than it consumes on a global basis.
The company said it will put back more water in stressed basins than its global water consumption across all basins.
Supporting basins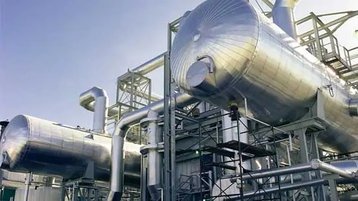 "Our replenishment strategy will include investments in projects such as wetland restoration and the removal of impervious surfaces like asphalt, which will help replenish water back into the basins that need it most," President Brad Smith said in a blog post.
"We will focus our replenishment efforts on roughly 40 highly stressed basins where we have operations. This reflects a science-based assessment of the world's water basins.
"The majority of the world's freshwater is divided into 16,396 basins, each of which has been assigned a 'baseline water stress' score by the World Resources Institute (WRI), a leading nonprofit global research organization that focuses on natural resources. A basin is considered 'highly stressed' if the amount of water withdrawn exceeds 40 percent of the renewable supply. Globally there are 4,717 basins that fall into this category."
Among the water-saving projects underway, its new Silicon Valley campus will include an on-site rainwater collection system and waste treatment plant that will save an estimated 4.3 million gallons of potable water per year. Over in Herzliya, Israel, the campus features plumbing fixtures that drive up water conservation by 35 percent, and water collected from air conditioners will be used to water plants on-site.
In India, the newest building on its Hyderabad campus will "support" 100 percent treatment and reuse of wastewater on-site for landscaping, flushing, and cooling tower makeup. Over in Puget Sound, the company's redevelopment of its headquarters to reuse rainwater to save 5.8 million gallons a year.
Its Arizona data center region, expected next year, will use zero water for cooling for more than half the year. When temperatures rise above 85°F (29.4°C) and adiabatic cooling is no longer possible, it will use an evaporative cooling system.
By 2030, Microsoft also plans to be carbon negative, and remove all the carbon it has ever produced since its founding by 2050. Also in 2030, it hopes to become a zero-waste company, recycling servers and other waste from its direct operations.