Ericsson has been chosen by Australia's National Broadband Network Co's (NBN Co) to provide a Fixed Wireless Access (FWA) upgrade.
The partnership will span the next decade and will see Ericsson support NBN through the deployment of 4G and 5G next-generation solutions.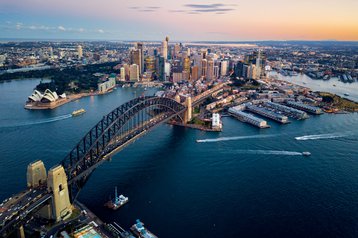 The Swedish vendor will provide its radio access network and microwave transport solutions to empower the FWA upgrade for NBN Co, which is a publicly owned corporation of the Australian Government.
NBN has been tasked to design, build, and operate Australia's digital backbone as a wholesale broadband access network provider.
Through the partnership, NBN is expecting to grow its FWA footprint by up to 50 percent nationally by the end of 2024. To date, FWA currently covers more than 650,000 premises across the country.
This partnership will see Ericsson supplying the next-generation technology critical to 5G-enable many existing towers across the NBN Fixed Wireless network, while the additional capacity and reach of the upgraded network will provide up to 120,000 homes and businesses in NBN's satellite footprint access to fixed wireless for the first time, said Ericsson.
"Our network is the digital backbone of Australia, and it is constantly evolving as we help keep communities, businesses, and all areas of society connected, and our nation productive," said NBN Executive General Manager for Fixed Wireless and Satellite, Jason Ashton.
"Investing in 5G mmWave is a part of our commitment to evolve the NBN Fixed Wireless network for future needs and continually enhance customer experience."
As part of the partnership, Ericsson has become the sole supplier of 4G and 5G radio access and microwave transport solutions.
These deployed solutions include the vendor's 4G and 5G antenna-integrated radios across NBN's current and future spectrum bands, and the latest Massive MIMO solution in a lightweight form factor.
According to Ericsson, its extended-range innovation will enable NBN Co to expand its Fixed Wireless network cell range from 14km to 29km.