NTT Communications' subsidiary Global Data Centers says it will bring nine data centers online by the second half of 2021.
In this quarter, it will launch in Mumbai, London, Tokyo, Hillsboro (Oregon, USA) and Ashburn (Virginia, USA).
In the fourth quarter, it hopes to light up facilities in Munich (Germany) and Cyberjaya (Malaysia), followed by its latest data center in Chicago (Illinois, USA) and in Jakarta (Indonesia) in the first half of next year. Once completed, the facilities will give the company an additional 400MW of capacity.
A big expansion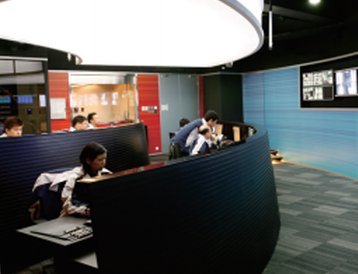 The company has no desire to stop there, with plans for another four facilities in Johannesburg, Phoenix, Silicon Valley, and Madrid and additional capacity in Mumbai, London, Vienna, Zurich, Berlin, and Frankfurt.
NTT rebranded its subsidiaries (which include RagingWire, e-shelter, DPA, Gyron, Nexcenter, and NetMagic) to form Global Data Centers back in 2019, having until this point primarily chosen to acquire providers in this space rather than to build its own business from scratch.
In this case, however, Global Data Centers vice president Ryuichi Matsuo said the company was happy "to leverage our deep construction expertise and the strength of our capital resources to extend our line of data center facilities - with more to come," adding that "by increasing our global footprint during this pandemic, we can support our clients as their demand increases for reliable, robust cloud services, cloud communications, digital entertainment, and new technology such as artificial intelligence."