The Open Compute Project (OCP) has cancelled its Regional Summit scheduled for April 2022 in Prague, Czech Republic.
The decision was announced in an OCP newsletter, and follows the cancellation of Regional Summits in 2020 and 2021, due to the continuing Covid-19 pandemic.
"The OCP Foundation has made the difficult decision to cancel the 2022 OCP Regional Summit in Prague that had been scheduled for late April 2022," says the OCP newsletter. "Covid cases are unfortunately increasing in Europe and worldwide, with many countries going into lockdown and travel restrictions are again being imposed."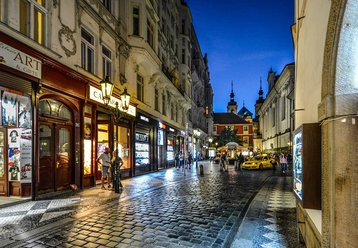 The Czech Republic, along with other European nations is imposing tougher restrictions, as cases rise rapidly. Christmas markets in the country have been banned, along with drinking in some public places, while bars are being closed at 10pm. Large gatherings are being restricted, and limited to those with vaccination or a recent infection. Other countries are imposing stricter rules, including the Republic's neighbours. Austria is in lockdown, and has proposed mandatory vaccination, while Germany has increased its restrictions.
Some European countries are achieving a low vaccination rate (the Czech Republic is on 60 percent), and view the arrival of the omicron variant with disquiet.
"Our current sponsors will receive a full refund for any amounts paid, and the contracts will be voided," says the OCP. "Our primary concerns are the health and safety of our members and their families, creating value to our member companies and providing a framework to drive innovation."
OCP's global Summit went ahead last month in San Jose, California, with announcements including new servers designed for liquid cooling, and new switches from Meta/Facebook.
The next regional summit has been announced for Prague, April 18 - 19, 2023 in Prague.