A Rackspace-occupied data center is up for sale in Kansas City, Missouri.
Collers is offering 10828 NW Airworld Drive as a "long-term NNN lease investment opportunity." A sale price wasn't shared.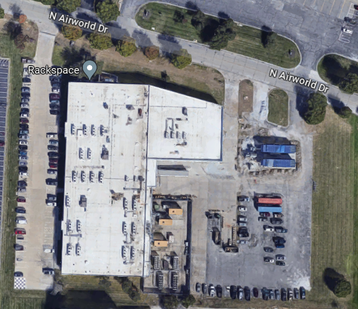 Sat on 5.2 acres, the 77,545-square-foot (7,200 sqm) two-story building was constructed in 1982, and comes with a single-tenant long-term NNN lease.
The facility, which was renovated in 2009, 2012, and 2015, has 3.5MW utility power and 1.5MW critical IT load across 15,440 sq ft (1,435 sqm) of raised floor space across three data halls.
According to the sales brochure, Rackspace is a long-term tenant that has "consistently invested in the data center since 2015" and is on a 10-year+ lease at the site.
Rackspace operates the facility as its MC|1 site; it took over the operation of the data center after acquiring Datapipe in 2017.
GI Partners and the California State Teachers' Retirement System acquired the site in 2015 through the pair's DataCore fund.
The data center is located at the Airworld Center, a 330-acre business park on the east side of I-29 just south of Kansas City International Airport that opened in 1975.