The Rural Wireless Association (RWA) has written to the Federal Communications Commission (FCC) in its efforts to gain more funding for rural carriers currently replacing Huawei and ZTE equipment.
The move to write to the FCC was first reported by Wireless Estimator. The trade association representing rural broadband providers, RWA, cited in the letter an article published by the New York Times which laid bare the struggle smaller carriers are facing as part of the rip-and-replace scheme.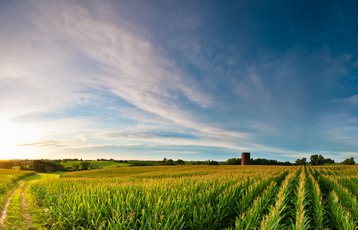 The NYT article refers to Alabama-based Pine Belt Communications, which applied in 2021 for $68 million in reimbursements from the FCC for its replacement effort.
Pine Belt was issued refund costs of up to $27 million. The company is currently only around 15 percent into its move away from Chinese equipment and is already $5 million over the initial budget.
"Many rural carrier participants, including Pine Belt, as mentioned in the article, are struggling to continue to provide adequate service to their customers as they attempt to rip out their insecure equipment and install new equipment with limited funding," said the RWA.
"RWA asks that the Commission grant all Reimbursement Program participants the blanket six-month extension of the one-year completion deadline as affected companies work diligently to complete this effort with limited time."
Following the decision to ban Chinese vendors Huawei and ZTE from playing a role in the build-out of US networks, in 2021 the FCC said it would give up to $1.9 billion to communications providers that have 10 million or fewer subscribers.
This figure has proven to be insufficient, as costs have already exceeded $5 billion, according to the FCC.
FCC Chairwoman Jessica Rosenworcel confirmed that 181 companies applied for the reimbursement.
"While we have more work to do to review these applications, I look forward to working with Congress to ensure that there is enough funding available for this program to advance Congress's security goals and ensure that the U.S. will continue to lead the way on 5G security," she said in February 2022.
Reimbursement was available for carriers with communications equipment or services produced or provided by Huawei or ZTE obtained by providers on or before June 30, 2020. Costs incurred prior to April 17, 2018, will not be reimbursable. Participants were required to list equipment (with supporting documents) and its location, as well as a description of the site (cell tower, office, operations center, etc.).
The US hasn't been the only market to rip and replace the banned equipment, with other notable countries including the UK, Belgium, Denmark, the Netherlands, and Sweden.