Latin American data center firm Scala is planning a new data center in Porto Alegre, in south Brazil.
The company announced the project this week and said it will be investing R$250 million (US$48m) in the project, which will be located on Avenida Pernambuco, in the Navegantes neighborhood.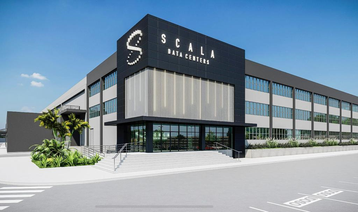 Based on Scala's new FastDeploy modular design, the 'HyperEdge' site will have 7.2MW of total capacity and will be live in Q2 2023.
The company has previously said the Porto Alegre site is for a single-tenant anchored by a large content provider.
"Strategically located as the closest Brazilian metro area to Buenos Aires and Montevideo, Porto Alegre has a vibrant technology & telecom ecosystem and a long history of innovation in several industries," Scala co-founder and CEO Marcos Vinícius B. Peigo said.
The company currently operates three data centers in Tamboré (with two more planned), one in Campinas, and one in the center of São Paulo. A new data center campus in Rio is in development. Three data centers are planned in Chile, and the company is also planning to expand into Mexico and Colombia.
Scala is a subsidiary of DigitalBridge, formed in 2020 in order to meet this increasing demand in Latin America.