ST Telemedia Global Data Centers' (STT GDC) Philippines unit is planning to expand three of its data centers in the country.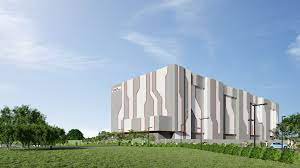 The company is intending to expand the capacity of its data centers in Makati, Cavite, and Quezon City by a total of 5.2MW. With the company currently operating a total of 22MW of capacity across five data centers, this will bring the total footprint up to 27.2MW, the majority of which will be powered by renewable energy sources.
Currently, the Quezon City data center offers 5.5MW of IT capacity, Cavite 4.8MW, and Makati 3MW. The distribution of the expansion has not been stated, though the company said that the data centers will "exceed the capacity of most single data centers locally."
"The ever-growing demand for digital services has underscored the necessity for the private sector to actively contribute to the nation's digital transformation," said Carlo Malana, president and CEO of STT GDC Philippines.
"As part of STT GDC Philippines' growth strategy to support the country's digital infrastructure build, this capacity expansion is part of the commitment made to support the government's endeavors in delivering reliable and robust digital infrastructure to our fellow Filipinos."
In addition to the planned expansion, STT GDC Philippines is exploring greenfield builds in order to cater to hyperscalers, and eventually plans to operate over 150MW of IT capacity in the coming years.
In May of this year, the company announced that it would build a 124MW data center in Manila known as the STT Fairview Campus. Construction of the first building has commenced, with operations expected to begin in 2025.
STT GDC Philippines is a joint venture between Globe, the Ayala Corporation, and Singaporean data center operator ST Telemedia Global Data Centres that was formed in 2022. The company currently has three data centers in the capital city Manila, and one each in Cavite and Davao that were carved out of Globe.
More in Construction & Site Selection