Hong Kong data center operator SUNeVision has secured a HK$3 billion (US$383.4m) sustainability-linked loan (SSL) from HSBC.
The company said the 35-month term SLL – comprising a HK$2 billion (US$255.6m) term loan and a HK$1 billion (US$127.8m) revolving credit facility – is the first of its kind in the Hong Kong data center sector.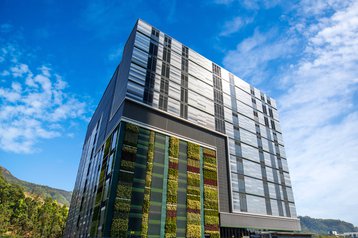 The loan proceeds are for general corporate funding purposes, including driving the long-term sustainability performance of the company.
Explained: How sustainable financing is helping data centers go green
Sustainability performance targets that will reduce interest payments if met include improvements in power usage effectiveness, and the overall coefficient of performance (COP), along with the fulfillment of green building certifications.
Raymond Tong, CEO and executive director of SUNeVision, said: "We are extremely pleased to have secured our first sustainability-linked loan from HSBC. The sustainability-linked loan reflects our aspiration to find new ways to finance and operate a more sustainable business. It underscores our unwavering commitment to long-term business continuity and sustainable development, as we continue to improve our environmental performance in current data centers while implementing sustainable design elements into new developments."
Whether general-purpose sustainability-linked loans or project-specific green bonds, sustainability-linked financing is quickly becoming a common trend amongst data center and telco firms. The likes of Equinix, AirTrunk, Verizon, Aligned, Telefónica, NTT, KPN, Baidu, Atos, Digital Realty, Flexential, and Nabiax have all raised new green-tied funds or converted existing debt to include interest rates tied to sustainability and ESG goals.
Matthew Hung, managing director, head of corporate coverage, global banking Hong Kong, HSBC, added: "SUNeVision's debut SLL, also the first of its kind for data center providers in Hong Kong, has demonstrated how the industry can make use of sustainable practices to enhance the energy efficiency of its operation. We will continue to leverage our deep expertise in corporate and sustainable finance to support our clients to act on their sustainability ambitions."
SUNeVision Holdings Limited is the technology arm of Sun Hung Kai Properties and the largest data center firm in Hong Kong, with seven data centers in the region including the Mega-i, Mega Gateway, Mega IDC, Mega Plus, and Mega 2. The company also hosts cable landing stations HKIS-1 and HKIS-2.
---
More from the Energy & Sustainability Channel: