Sungard Availability Services has filed for Chapter 11 bankruptcy, three years after coming out of bankruptcy.
The US and Canadian filing comes just two weeks after its UK division entered into administration, blaming surging UK energy prices and landlords declining to reduce rent costs.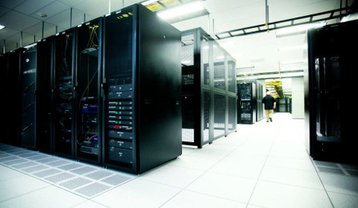 The managed IT company filed in the US Bankruptcy Court for the Southern District of Texas with about $424 million in secured debt. During its last Chapter 11 it was able to reduce its debt by more than $800 million, but said that that did not resolve "challenges inherent to the company's operating structure."
Among the issues listed were high leasing costs and underused space. CEO Michael Robinson blamed the Covid-19 pandemic and rising energy process - although neither existed at the time of the first bankruptcy.
"Like many companies, our business has been affected by challenges in our capital structure, driven by the global Covid-19 pandemic and other macroeconomic trends including delayed customer spending decisions, insourcing and reductions in IT spending, energy inflation, and reduction in demand for certain services," said Robinson. "Over the past three years, we've made significant network, product, and infrastructure investments which are being well-received by customers and gaining significant traction. We believe the chapter 11 process is a right and critical step forward for the future of our business and our stakeholders."
It has taken out a $95m loan to fund operations during the bankruptcy, which is expected to continue until mid to late summer.
Sungard has about $5m in cash, and is considering a sale of its assets or converting its existing debt to equity. Its UK business is also looking for buyers.
Court documents show that it owes money to landlords North Broad Lessee, Net-Works Associates, Russo Family Ld, Redwood DC Assets, Landmark Infrastructure Partners, Landmark Dividend, and 410 Commerce. Other creditors include Amazon Web Services, Microsoft, Vertiv, Ensono, and Micro Focus.
The company operates around 16 data centers and 14 workplace recovery facilities across North America. Sungard's largest shareholder is investment firm Angelo Gordon. Blackstone Credit, Carlyle Group, FS/KKR Advisor LLC, and Arbour Lane Capital Management LP also hold stakes in the company.
The company noted its operations in Ireland, France, India, Belgium, Luxembourg, and Poland are not impacted by the proceedings in the US, Canada, or UK.
Sungard AS is advised by Akin Gump Strauss Hauer & Feld LLP, Jackson Walker LLP, Cassels Brock & Blackwell LLP, FTI Consulting, Inc., DH Capital, LLC, and Houlihan Lokey Capital, Inc.
Update: Digital Realty has posted an announcement outlining the potential impact Sungard's situation could have on its financials. While it didn't name the company explicitly, Digital Realty recently noted 'a privately held IT service provider' declared bankruptcy on April 11.
DR said the company is its Digital Core REIT's fifth-largest customer, occupying 2.7MW of capacity in Toronto and representing approximately $5 million of annualized revenue; around 7.1 percent of Digital Core REIT's total revenue. Sungard has paid its rental obligations for April and has said it intends to keep paying suppliers.
The same customer is also Digital Realty's 23rd largest customer and leases approximately 10.5MW directly from Digital Realty across six facilities in four markets, totaling approximately $22 million of annualized revenue, or 0.7 percent of Digital Realty's total revenue.
More in The Investment & Markets Channel