Three UK has completed the construction of 100 mobile sites as part of the UK's Shared Rural Network (SRN).
The service is aimed at supporting some of the UK's most remote areas and is part of a £1 billion ($1.27bn) program supported by the mobile industry and government to increase all operators' 4G coverage to 90 percent of UK landmass and their aggregate coverage to 95 percent by 2026.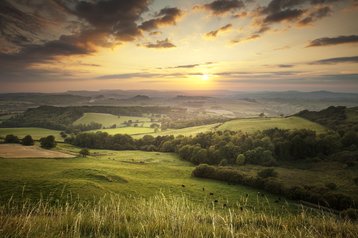 In total, Three said it has delivered 4G coverage to over 37,000 premises in remote areas, with the coverage spanning 2,800 square kilometers.
Three stated that Scotland has been the biggest beneficiary of its rollout, with 65 of Three's 100 SRN sites deployed across the country.
"With mobile connectivity becoming increasingly critical to everyday life, it is vital that we provide a network capable of supporting local economies and communities in every part of the UK," said Iain Milligan, chief network officer of Three UK.
"The 100th site in Three's SRN network is another significant milestone and will transform rural access to 4G. We continue to deliver on our commitments, but the locations we are focusing on are remote and challenging, and we continue to work with local authorities to try and progress as best as possible."
The SRN program is backed by £500 million ($635m) of public funding, plus a further £500 million provided by the mobile players.
In April, rival operator EE revealed it had extended its coverage of 4G services to more than 1,500 rural communities across the UK, as part of the SRN program.