Repairs to Tonga's Domestic Cable system connecting Tongatapu to Ha'apai and Vava'u have finally been completed, 18 months on from the Hunga-Tonga Hunga-Ha'apai volcanic eruption that caused damage to the system.
Local publication Matangi Tonga Online reported that the service was back up and running on Wednesday (July 12).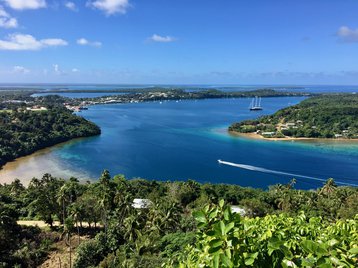 The damage to the cable was caused when a large underwater volcano erupted close to Tonga in January 2022, triggering tsunamis reaching heights of almost three feet in places.
Both the international Tonga Cable – laid in 2013 and running 827km to Fiji – and the Tonga Domestic Cable connecting the islands of Vavaʻu, Lifuka, and Tongatapu were damaged. The island nation's international cable was repaired a month after the eruption.
In total, the amount of cable used in reconnecting the cable system was just over 108km, according to Tonga Cable Limited (TCL), which had to wait for the replacement cable to arrive from France.
The lengthy wait was somewhat expected, with DCD reporting last year that if a local replacement can't be sourced, it could take a year to repair.
"The reason it has taken so long to get the domestic cable repaired is due to the lack of the required amount and type of cable to carry out the repair job. It took five months to confirm the amount of cable to order from Alcatel Submarine Networks (ASN)," said Tonga Cable Ltd.
"This needed to await the survey results which were being conducted by the New Zealand organization known as the National Institute of Water and Atmospheric Research (NIWA) in April/May 2022."
After the order was placed, it took ASN a further seven months to manufacture the cable, stated TCL, and another four months for the order to be shipped from ASN in France, before a final two months for the cable ship to get to Tonga.
The actual repair of the cable took eight days, and was carried out by a crew of 57 people, with the cable repair ship, C/S Lodbrog, owned and operated jointly by ASN and Optic Marine (OMS). The repair began when the ship arrived in Tonga waters on July 5.