French file-hosting platform Uptobox went down yesterday after raids on two data centers in the country.
The platform posted on X - formerly Twitter - yesterday to say: "It appears that we have a technical problem we are currently investigating, the network seems to be severely disrupted."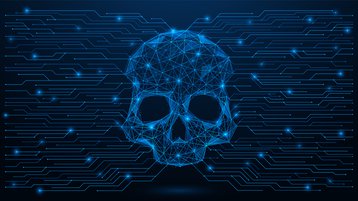 The platform was blocked by French ISPs in May due to piracy concerns and, according to French news outlet l'Informé, this outage is due to police raids on Scaleway/OpCore data centers in Vitry-sur-Seine in southeastern Paris.
l'Informé reports that the raids were carried out on behalf of entertainment companies including Columbia, Paramount, StudioCanal, Warner Bros, Disney, Apple, and Amazon, all of whom are members of the Alliance for Creativity and Entertainment (ACE) - an anti-piracy coalition.
Sources told l'Informé that around 20 police officers carried out a "counterfeit seizure" operation against Uptobox. It has since been confirmed by ACE to TorrentFreak that a raid did occur, but it was not a police action.
The raid was a civil action mandated by the court, with two police officers present to assist, and a similar action was taken in Dubai where the main operators reside.
A statement from ACE said: "The Alliance for Creativity and Entertainment (ACE), the world's leading anti-piracy coalition, today announced it has shut down Uptobox and Uptostream, two of the digital piracy world's most notorious illegal video hosts.
"The action, conducted in France and the United Arab Emirates, puts an end to a piracy operation that was well known for a decade among distributors of infringing content. The illegal service boasted massive audiences, mainly from France, but also from Indonesia, India, and Mexico, with 1.5 billion visits over the last three years. The services hosted a sizable infringing library of film and television titles affecting all ACE members and many other rightsholders, allowing users to stream and download copyright-protected content at no cost or through a paid premium subscription."
The Uptobox website is still down.
Representatives of the movie industry, Scaleway, and OpCore all declined to answer any questions posed by l'Informé. DCD has reached out separately.
Uptobox posted an update that stated: "Following the incident, we lost access to the servers containing the user files, they are no longer reachable, we have not yet had any documented confirmation of the seizure of our servers by anyone."
The company went on to say that it does not believe its database has been affected as it was relocated off the web and all operating servers were wiped by the company. If they regain access to their servers, Uptobox says all files and user accounts can be reconnected.
Similar raids were conducted in May of this year in the Netherlands. The target of the raid was an illegal IPTV operation which was unnamed. Data centers in Amsterdam, Almere, Enschede, The Hague, and Den Helder were targeted.