Vertiv shares surged by more than 26 percent after the data center supplier beat analyst expectations.
The power, cooling, and IT solutions company reported second-quarter revenues of $1.73 billion, up 24 percent over this time last year. It posted an operating profit of $206m and an adjusted operating profit of $251m, an increase of $169m over last year.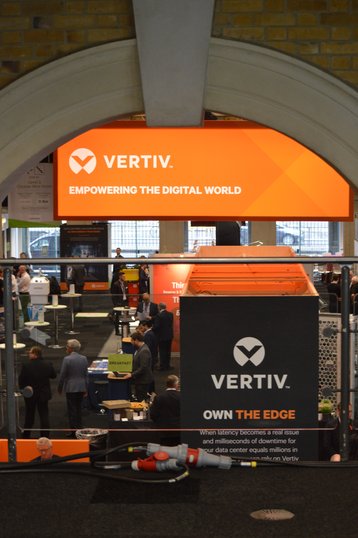 "We were able to ship more in Q1 than a typical first quarter as we strengthened our supply chain and increased capacity across the world, in particular, in our Monterrey thermal management facility," CEO Giordano Albertazzi said in an earnings call. "I do not believe there is anyone else in the data center infrastructure space as well positioned as Vertiv given our expertise through technology portfolio, infrastructure system view, and advanced control systems."
While Americas led growth, followed by EMEA and parts of APAC, "China continued to be impacted by the effects of the post-Covid recovery and related project pushouts for the second quarter and back half of the year," CFO David Fallon said. But Albertazzi said that the company "believes China will reaccelerate in the second half," due to a recovering economy and what "we see quite clearly in our pipeline."
Albertazzi also pointed to the current wave of investment in artificial intelligence, in particular generative AI. "We are distinctly seeing the first signs of the AI investment cycle in our pipelines and orders," he said. "Vertiv is uniquely positioned to win here, given our market leadership and deep domain expertise in areas like thermal management and controls, which are vital to support the complexity of future AI infrastructures."
He added: "The acceleration in investment in AI will turn into a net infrastructure capacity demand acceleration, and this starts to be visible in our pipeline. AI applications' demand and net capacity increase in the industry, higher power density, a gradual migration to an air and liquid hybrid cooling environment, and a transition to liquid-ready facility designs.
"I invite everyone to think AI more in terms of a transition towards a higher density, higher density compute and high-density power as a consequence."
However, the chief executive noted that it was too early to say how many data centers will retrofit to support higher workloads. He also warned that "some cloud hyperscale customers are digesting capacity... [and] are moderating capex growth," while "others are using this as an opportunity to accelerate their build-outs."
Asked about wider macroeconomic issues and rising interest rates, he said that "everything related to hyperscale [and] colocation seem not to be extremely bothered by this at this stage."
With this latest jump in its share price, Vertiv shares have now grown 153 percent year-to-date (for comparison, the S&P 500 index is up 18 percent YTD), bringing the company's valuation to an all-time high since it went public via a reverse merger in early 2020.
The valuation growth represents a significant change in fortunes for a company that saw its valuation halve in February 2022 after it missed analyst expectations and its own forecasts. That period is the focus of a class action lawsuit, which Vertiv is trying to get dismissed.
Then-CEO Rob Johnson, who is named in the suit, quit suddenly as CEO in late 2022, citing health concerns. New CEO Giordano Albertazzi took over in early January 2023.