Vietnam is planning to begin its 2G network switch-off this December.
As reported by Vietnam Plus, the switch-off will enable the country to focus on more modern technologies, such as 4G and 5G.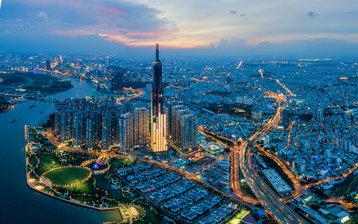 The 2G mobile network has been operating in Vietnam since 1993, and although the number of people using the network has dropped, Vietnam's Ministry of Information and Communications (MIC) estimates about six million, or less than five percent of the total, will still use the network by the end of 2023.
As of last month, the 2G service is still being used by 23 million subscribers.
Vietnam's MIC plans to completely shut down the country's 2G network in 2024.
To support the switch-off, the director of the authority, Nguyen Thanh Phuc, said his agency has held meetings with telecom service providers in Vietnam to start locking 2G-only devices from December 2023.
Operators have also reportedly designed technical solutions to eliminate 2G and 3G-only devices.
Vietnam's plan to switch off its 2G network is a common theme across the world, with many mobile network operators retiring the legacy technology.
In the UK, all four mobile operators have agreed to switch off 2G services by 2033, while in France Bouygues Telecom will decommission its 2G network by the end of 2026.
However, it's still some distance behind other nations, with Japanese network operators notably calling time on their 2G service back in 2011.