Debt-ridden Vodafone Idea (Vi) has reported widened net losses during the first three months of its financial year to the end of June 2023.
Indian telco Vi revealed that its net loss has increased to Rs 78.37 billion ($943 million) from Rs 64.14bn ($770m) quarter-on-quarter and Rs 72.96bn ($880m) in the same period of 2022.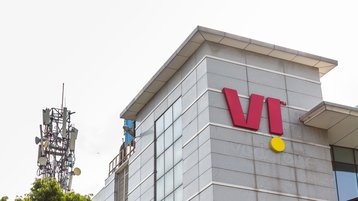 Worse still for the Indian operator, it's also lost 19 million mobile subscribers, as its struggles continue.
Vi, which lost close to 20 million mobile subscribers last year, now counts around 221.4 million mobile subscribers on its books, compared to 240 million during the same quarter last year.
The company has struggled for some time, with the debt-laden operator struggling to pay its dues with its vendor partners after it was saved from the brink of collapse by the Indian government last year, which acquired a 35.8 percent stake in the company.
Unlike other operators in the country, Vi has yet to launch its 5G services. The company has again noted during its latest financials that it is in talks with various vendors to finalize its rollout strategy.
Despite the growing debt, Vi noted that gross revenue has grown by 2.4 percent year-on-year to Rs 106.56 billion ($1.28bn) whilst operating expenses grew by 6.9 percent over the same period.
Reuters revealed that Vi has received a loan of Rs 20 billion ($240m) to meet payment obligations.
Due to its well-documented financial struggles, Vi has struggled to complete scheduled payments, notably failing to pay its dues to Indus Towers last year before agreeing to softer terms on a payment structure.
The operator has a total gross debt of Rs 2.12 trillion ($26.4 billion), which is comprised of deferred spectrum payment obligations of Rs 1.34tn ($16.1bn) and adjusted gross revenue dues of Rs 668.6bn ($8bn) owed to the government.