Networking and digital infrastructure provider Zayo Group has begun construction on a new long haul fiber network between Salt Lake City, Utah, and Denver, Colorado.
The new 500 mile (800km) fiber route is expected to be completed in 2021 and will run alongside Interstate 70, a key transportation and commerce corridor, mostly underground. It will join Zayo's existing route that connects the two cities through Wyoming and into Utah.
Last month the company agreed to be acquired by Digital Colony Partners and EQT Partners for $8.2 billion in cash.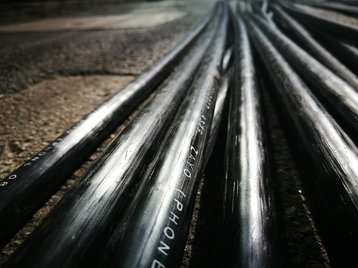 A long haul
Zayo says the new fiber route will tie together two high-growth western markets and states. It points out that Colorado is among the fastest growing states in the US, thanks to a diverse base of business and industries such as tech, aerospace, healthcare and biotechnology and professional services.
According to Zayo, its Denver fiber footprint consists of 1,600 route miles (2,500km) and the market is the primary intersection of owned long haul dark fiber connecting Chicago, Dallas and San Francisco.
Zayo's Salt Lake City fiber footprint spans 1,200 route miles (1,900km), and Utah has a strong technology presence, which includes cloud computing, big data, software development and aerospace and life sciences sectors.
"This flagship route will provide diversity that no other provider can offer," Dennis Kyle, senior VP of Mountain Region at Zayo, said.
"With many Silicon Valley companies relocating their offices to Salt Lake City and Denver, Zayo is well positioned to provide them with high-capacity fiber infrastructure to fuel their growth and innovation."
Zayo's fiber network spans 130,000 miles (209,000km), connecting 1,100 data centers and more than 35,000 buildings in the Americas, Europe, the Middle East, and APAC.