ZTE has been awarded a contract by the Indian government to provide Vodafone Idea (Vi) with optical transmission equipment.
As reported by the Economic Times, ZTE will provide equipment worth $24 million to the operator.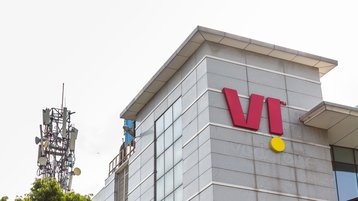 The contract sees ZTE win approval from the government to carry out network upgrades in three circles of Gujarat, Maharashtra, and Madhya Pradesh-Chhattisgarh.
ET reported that Vi was able to gain approval for the deal with ZTE after it submitted documents that specified that it was an expansion of the existing network and not a fresh contract
"Since it's an upgradation of the existing network, Vi was eligible for exemption. They have informed us about the deal and clarified some questions," an official told the publication.
In India, vendors are required to obtain National Security Council Secretariat (NSCS) approval as a 'trusted source,' in order to become eligible to supply telecom network gear under fresh contracts.
Other high-profile, but non-Chinese vendors such as Ericsson, Nokia, and Samsung have already obtained NSCS approval in the country.
The publication reports that the Vi-ZTE deal is potentially the largest awarded to a Chinese vendor in recent years, with India-China border clashes have cranking up since 2020.
The Indian government has never officially banned either ZTE or Huawei from operating in the country, like several other countries.
However, the government has previously outlined its vision to curb reliance on foreign network vendors in favor of its own domestic companies. The government revealed last August that only Indian telecoms vendors will be allowed to work on telco's BSNL and MTNL's 4G and 5G projects.
Struggling Vi is still yet to launch 5G services, but stated it is close to launching the service in April.