Two-phase cooling specialist ZutaCore has pledged to eliminate the use of "forever chemicals" used in its products, which have been linked to human health risks.
In 2026, the company will launch a direct-on-chip liquid cooling product that does not use perfluoroalkyl substances (PFAS), which are likely to be banned in Europe and are subject to restrictions from the US Environmental Protection Agency (EPA).
In the interim, ZutaCore will replace Novec, a PFAS that 3M is discontinuing, with a lower fluorine-content PFAS from DuPont spinoff Chemours.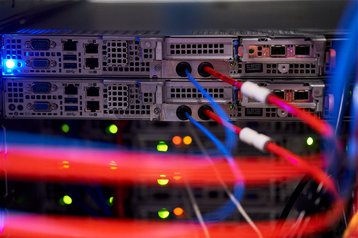 Last month, ZutaCore's new partner Chemours was the first to be issued with a cleanup order under the EPA's new PFAS regulations.
Two-phase cooling is a version of liquid cooling in which the coolant is allowed to boil and condense (changing its phase), removing heat more effectively than simply using heat conduction. The technique requires a precise set of characteristics which have been found in PFAS chemicals such as 3M Novec, which are also used in other applications including fire-retardants and semiconductor manufacturing.
In 2022, 3M was forced to cease production of PFAS chemicals at its factory in Zwijndrecht, Belgium, after spending decades attempting to cover up and evade blame for decades of leaks which produced levels of poisons in local people's bloodstream that were hundreds of times the EU's safe limits. In 2023, the company announced it would cease production of Novec and another PFAS coolant, Fluorinert.
The EPA has classified PFAS as hazardous substances, meaning they can be used, but are subject to stringent restrictions on leaks and disposal. In March 2022, the EPA published findings which suggested that PFAS may affect human reproduction and development, harming the immune system and increasing the risks of some cancers. The European Chemical Agency (ECHA) has published similar findings and indicated it wishes to restrict all PFAS chemicals by 2025.
Zutacore shifting to Chemours
"ZutaCore will bring a PFAS-free direct-on-chip liquid cooling solution to the market in 2026 that will not only reduce emissions but also deliver on the benefits of our high-performance solution without compromising safety or sustainability," said a ZutaCore statement. "We recognize the imperative need to work alongside industry leaders to achieve a PFAS-free future for liquid cooling solutions, as PFAS (Per and Polyfluoroalkyl Substances) have been linked to health and environmental concerns, and we are committed to continuously providing a safer and more sustainable alternative for the data industry,"
ZutaCore's statement doesn't say what non-PFAS substance it will be moving to. DCD has asked for clarification, but it may be a chemical still in development, possibly at ZutaCore's new partner, Chemours, a US chemical company spun out of DuPont in 2015.
Effective immediately, ZutaCore will move to Chemours Opteon SF33, which it says has a "very low TFA (Total Fluorine Content)". There's no figure given for the fluorine content, however, and DCD has been unable to find a figure in Chemours' SF33 data.
ZutaCore says that SF33 has a global warming potential (GWP) of only 2, making it better for the environment than many fluorinated compounds that can have GWPs in the thousands. However, this is higher than the GWP of Novec, and twice the global warming potential of carbon dioxide - which by definition has a GWP of 1.
Previously, Chemours has argued strongly against restrictions on PFAS chemicals. The company's PFAS position statement says "there are no alternatives" that can provide the same performance, and that PFAS are essential for energy transition technologies. Proposed EU restrictions "would have a devastating impact on jobs, supply chains, the economy, and the ability to achieve EU climate, strategic autonomy, and innovation objectives", Chemours has said.
In April, the EPA ordered Chemours to control discharges of the PFAS known as PFOA, at its Washington Works facility near Parkersburg, West Virginia, according to Chemical and Engineering News. The factory, which previously belonged to DuPont before Chemours was spun off, has been regularly discharging PFOA in wastewater into the Ohio River, the EPA says. This is the first time the EPA has issued an order under the Clean Water Act over PFAS in wastewater discharges.
ZutaCore cooling systems have been in tests with Equinix and Intel.
A statement from Intel said: "At Intel, we are thrilled to see that ZutaCore shares our values for a sustainable data industry. ZutaCore's commitment to becoming PFAS-free in the year 2026 underscores its deep commitment to sustainability, and we applaud its efforts to reduce the environmental impact of data centers."