Each year, more than 200,000 military service members transition into the civilian workforce, presenting a ready source of talent available to a data center industry that all too often struggles to recruit and retain sufficient qualified staff. It's long been my observation that by the very nature of their military experience, veterans possess strong leadership and team-building skills, an orientation towards performance excellence, as well as analytical and problem-solving abilities.
Recently, I spoke with Jason Okroy, the CEO of Salute Mission Critical, an IT and data center lifecycle services company that recruits, trains and transforms veterans into world-class data center technicians. Okroy, a longtime tech industry leader and IT consultant whose experience includes working at a top technology staffing firm, co-founded Salute eight years ago with Lee Kirby, the organization's Chairman and a former President of the Uptime Institute. Lee's military career spanned 36 years and he served in ever-increasing leadership roles, from infantry platoon leader to ultimately becoming the Deputy Chief of Staff for Civil Capacity, Multi-National Corps-Iraq and retiring as a Colonel. As an Army reservist, he was recalled to active duty repeatedly totaling six and a half years, and was highly decorated for his leadership and courage in multiple combat tours including Haiti, Iraq and Afghanistan.
Okroy pointed out that the veterans who transition into the data center industry are not always "Navy nukes"— a term that describes highly-skilled, nuclear-trained technicians who maintain the power plants on nuclear submarines and ships — but also the infantrymen, like Kirby was at the outset of his military career, whose boots on the ground put them directly in harm's way for the protection and safety of others.
Knowing that Okroy is an industry expert on the subject, I was curious to hear his perspective on what attributes and skillsets a military veteran brings to a role in the data center sector.
"The discipline and the work ethic," stated Okroy. The willingness to get their hands dirty, to be able to work on equipment, and follow procedures. That is what is ingrained into them from day one when they enter basic training."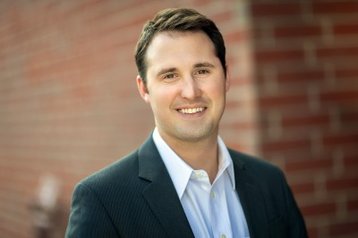 Gifted with an insatiable curiosity
That singular quality of tenacity is what has propelled military veteran Tyler Jones, in his data center career. Jones is a critical facilities maintenance technician at Aligned's data center in Dallas, TX. He served in the Army for four years as a military police officer, including a tour at Fort Leonard Wood, a US Army training site located in the Missouri Ozarks, and Fort Hood, TX, the largest and most populated US military installation in the world.
Jones entered the data center industry through Salute as a security officer at a facility in Salt Lake City before relocating to Dallas as a lead security officer. Although Jones had no formal engineering background, as a former MP, he understood and embraced the importance of having well-documented processes and procedures, and rigorously following them. He was also gifted with an insatiable curiosity.
"In most cases, someone with my background wouldn't be up for a job in operations because they lack the technical background," commented Jones when I followed up with him recently to check in with the trajectory of his career. "I got hired because of my drive to learn and figure out how things work. As a security guard, I started working with the operations group, looking at manuals, learning the basics of electricity, and how their plant works. Anytime that they were doing maintenance and I was going to go off-shift, I would stay and watch what they were doing. I found it all fascinating. And to be honest, as a maintenance technician, I'm still learning."
Self-mastery in high-pressure situations
Celeste De La Rosa is a site security supervisor at Aligned's Dallas data center. She entered the industry through Salute, which placed her in a mission-critical environment working for Facebook, where she had the opportunity to meet Mark Zuckerberg.
"I've taken some of Facebook's culture and applied it to my life," De La Rosa remarked when we last chatted. "You persist, and you overcome, and fix the things that you can. And if you can't, direct it to someone who can. Don't just leave the world in a broken place."
De La Rosa hails from a military family, which includes her late grandfather, who served in the Army, and a great uncle who did a tour of duty in Vietnam. She served in the Logistics Group as a Private First Class in the Army, and from 2010 to 2012, was stationed in Mosul, Iraq, which a New York Times article described at the time as the country's "most violent city."
When I asked De La Rosa how that experience prepared her for a data center career, especially in light of the present challenging times, she had this to say:
"Veterans have this tenacity that is unmeasured, which you can only learn in an isolated environment, and at a very high technical level," De La Rosa responded. "You can have people who are yelling at your face, and yet you still have to shoot your gun, and you still have to maintain your military bearing. It's a high-pressure situation and it teaches you how to ground yourself and master yourself."
"When Covid-19 hit, my managers said that we've got to take this very seriously. This is life and death stuff. And it immediately triggered a thought process that I haven't used in a very long time."
A working mother, De La Rosa's first concern was the health and wellness of her two children, followed by the safety of her data center security staff. "In whatever war we've ever fought, in any field of combat, it doesn't matter where you are, supplies are your number one priority. I had to make sure that my security officers understood that their lives were important to me, and that they were practicing social distancing, using gloves and face masks. Logistically speaking, we had to make sure that we were not going to have any downtime."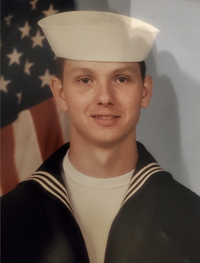 A sense of urgency and problem-solving are second nature
Billie Haggard is senior vice president of operations and Safety Officer at Aligned, responsible for spearheading the company's data center performance optimization. He joined the US Navy in 1986, serving for 13 years as a nuclear machinist mate on submarines, nuclear power instructor, and maintenance manager for a marine transport ship. During this time, he earned four Navy Achievement Medals as a result of his outstanding instruction and training abilities. Following 9/11, Haggard was reactivated and for one year provided base security at the Naval Air Station in Patuxent River, Maryland.
As Haggard shared with me, when he first left the military in the late 90s, most nuclear-trained vets went to work for a nuclear power generator plant or conventional plant — a path that didn't particularly interest him. "I was lucky to have my résumé picked up by a military recruiting firm that understood the value of my military experience — because I didn't."
Shortly thereafter, at a hiring event, he heard a senior executive from Lee Technologies, now part of Schneider Electric, discuss the up and coming data center industry.
"I told myself, I don't care if I have to sweep floors. I am going to go work for that company," Haggard recollected. "And I did."
While the technical side of his military background was his foot in the door, including experience with quality assurance, technical writing, and developing training programs, Haggard had no knowledge of the data center environment before embarking on his new career.
"My second day on the job I had to attend a meeting and didn't want to tell anyone it was my second day," said Haggard. "I heard acronyms such as PDUs, UPS, and RPPs. My first thought was, 'what did I get myself into?' What I didn't know is that the equipment and systems that support data centers, the philosophy around procedural compliance, and maintenance programs were the same — just different terminology."
With time, Haggard became the operations director for a global leader in facility and asset management, where he was responsible for management, operations and maintenance of more than three million square feet of data center space and training 200 staff members. He has also served in leadership positions with Critical Solutions Group, Microsoft Data Center Delivery Group, and CoreSite Realty Corporation, and helped take several companies public. Today, as SVP of operations and safety officer at Aligned, Haggard manages mission-critical operations and on-site personnel, anticipates market direction to ensure the company's facilities are kept up-to-date, and manages vendor relationships.
Reflecting on how his military career prepared him for the data center industry, he cited the ability to see the whole picture and having a critical mindset. "A sense of urgency and staying with a problem until it is resolved are second nature to military personnel," stated Haggard. "Another benefit of my career in the military was the experience of being among a diverse group of people with a common focus. That allows one to harness all the skills people have, even when they don't even know it."
Do you oversee new hire and talent acquisition at your data center facilities group or IT staff?
If so, I would advise you look to our veterans, to whom we owe so much, and who — given their proven discipline, self-mastery, tenacity, and everyday heroism — clearly have so much to contribute to our industry.