Our way of life has been revolutionized over the past 18 months. A connection to digital is more ingrained in human behaviour than ever before, and it seems like we're always online for work or socialising.
As a result, the amount of data creation has reached new highs and continues to grow, and there's no indication that this growth will subside any time soon. Analyst group IDC forecasts that global data will amount to 163 zettabytes by 2025, the equivalent of viewing Netflix's entire catalogue, 489 million times.
As a result of this growth, organizations are placing more critical infrastructure in data centres to compute and store information, and these data centres are seeing an increasing requirement for more power to cope with demand.
But as the growth of data continues as a result of our always-on lives, it raises the questions regarding the impact of the data centre industry on the environment. What can the industry do now to reduce harmful emissions and how does the industry plan for a sustainable future?
Beyond these industry concerns, there are constraints that compound this issue based on location. For markets in APAC, land densely packed with people, accompanied by hot tropical climates, is not conducive to increasing data centre operations. As a region with already high levels of carbon emissions from widespread year-long use of air conditioners, countries like Singapore are focusing on the need for 'greener' practices.
Over the past six years, this focus has reduced inefficacies with the Power Usage Effectiveness (PUE) ratio declining from between 1.8 and 2.0, to a current 1.5-to-1.6, reducing the nation's carbon footprint. Despite still being behind the 'gold standard' of Europe and US' levels of 1.1-1.2, it signals that change is coming within the APAC region, and data centres need to be proactive in developing sustainable policy.
This need to be proactive is amplified by the Singaporean Moratorium restricting new data centres into 2021, potentially affecting the country's proposition as the data centre hub for the region. While a radical imposition, it does stress loud and clear that sustainable growth practices are essential to enterprise success in the region.
Adopting a mindset that transitions sustainable practice to a proactive responsibility to identify and implement greener policies will be essential. This will enable data centre providers to establish consistent best-in-class performance, minimize environmental impact, and futureproof operations.
There are a number of possible options however these are two mainstream ways to achieve the above.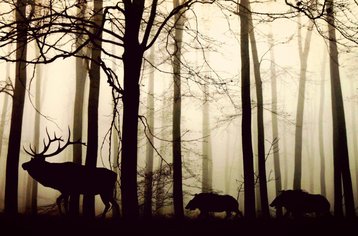 First, decarbonize data centres through renewable energy sources
This change will mitigate the consequences of traditional power use.
For the APAC region, renewable sources of energy are in demand and affordable, contrary to claims that sustainability is costly and excessively expensive.
Currently, solar energy has been driving this affordability, with government policy encouraging enterprises to embrace the 'greener' approach. Key to this in the region is the Singapore Green Plan 2030, a nationwide sustainability program that includes the following relevant initiatives:
Increase solar deployment to 1.5 giga-watt peak (GWp) by 2025, and at least 2GWp by 2030;

80 percent of all buildings should also by powered by 'green' renewable sources of energy;

Create new diverse opportunities that develop sustainability capabilities to establish Singapore as the leading centre for green finance.

Sustainable data centre operations will support these initiatives by increasing the number of options to procure solar power over this period. Close collaboration will be required with the government to maximize the surface area of buildings to deploy solar as much as possible.
For the future of decarbonising data centres, hydrogen also presents a viable opportunity, and is expected to soon emerge rapidly in APAC.
Second, empower data centres through innovative design and technologies
This will maximize the relationship between cost and performance.
Predictive platforms that utilize artificial intelligence (AI) and machine learning (ML) will be crucial in establishing more sustainable, efficient, consistent and cost-effective data center operations.
AI and ML are superior to legacy systems, as they can learn to predict patterns of energy over-consumption before it becomes an issue. By detecting these patterns, AI and ML can then optimize power usage through integrated technologies such as liquid cooling, that can prevent energy over-consumption and reduce total energy use by 20-30 percent.
The supporting acts to AI and ML are building monitoring systems (BMS) and data centre infrastructure management (DCIM), which together will help streamline operations internally. BMS and DCIM will be crucial in measuring and tracking performance to identify further areas where energy consumption can be optimized.
These approaches to decarbonisation and technology could enable enterprises to achieve clean operations despite the physical limitations of their location.
According to Structure Research, the data center market in APAC is expected to become the largest in the world, with annual CAGR of 12.2 percent. Further insight from Digital Realty's Data Gravity Index suggests that just four APAC cities will be at the heart of this growth, with these powerhouses ranking among the top-six fastest growing metropolitan based data centres globally.
Within the APAC region, both Indonesia and Malaysia are the growing players for renewable energy contributing to these effects.
As the planet's richest reserve of geothermal energy, combined with one of the longest coastlines, Indonesia is expected to enjoy big wins in renewable energy. Monitoring the emergence of any sustainability plans similar to Singapore's Green Plan will inform the future prospect of establishing data centre operations in country.
Conversely, Malaysia's hydropower comprises 11 percent of the state's electricity supply, with the government striving to boost these efforts with additional large-scale initiatives, such as the Sarawak Corridor of Renewable Energy (SCORE).
To return to the present, a data center that is prepared for this sustainable future is available from Digital Realty in the new Digital Loyang II (SIN12) facility, which will officially open on 6 April.
Designed at its core to be 'cleaner' and 'greener', SIN12 is an industry-leading data centre in APAC. Equipped with efficient cooling systems that minimize evaporation losses and improve water-use efficiency. SIN12 will also integrate more efficient turbine generators and a solar ready roof that can multiply the environmental benefits, including lowering noise emission and better space efficiency with 10 percent energy replacement annually. Altogether this makes SIN12 one of the most sustainable data centers ever with a PUE of 1.25 and recognized with Green Mark Platinum certification.
Sustainability has never been so feasible, and a transition towards greener data centre practice will assure consistent long-term enterprise success.